Online Community
Welcome!
AIRS welcomes all members and partners to our first ever AIRS E-Conference (and our 42nd overall Annual I&R Training and Education Conference)
Over the past few months, the I&R sector has performed extraordinary service in challenging conditions in response to an international pandemic. The AIRS E-conference allows us to take stock of what we have achieved and where we are going. The E-Conference is Wednesday, September 16th through Friday, September 18th - each day running from 11am-4.30pm Eastern.

The ALL-INCLUSIVE per person price is $65 for AIRS members. After September 1st, there is a "Late Bird" fee of $95 per person. ($130 before and $200 after for non-members)
You can also opt to purchase a "CEU Registration", which assures you will receive an official report from AIRS outlining your participation and events attended. This report can be used towards International CEU Credits for professional licensing. It may also be handy (in terms of ready access to details about professional development hours) for AIRS Recertification - although it is not essential.
Platinum Members will receive a 10% discount when you register 4 or more team members at one time.
All registrants will have access to all live and recorded material after the event for 1 month.

Interested in being part of the virtual "Exhibit Hall" as a vendor? Check out the prospectus HERE.
Virtually yours,
AIRS
Need Help?
---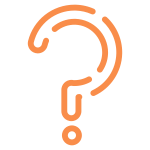 If you are a speaker or a registered attendee, your user name is your email. For more information about AIRS Conference, contact AIRS Director of Training and Education, Chiara Cameron-Wood (chiara@airs.org).
For technical support, see our FAQ page.