Online Community
PRESENTERS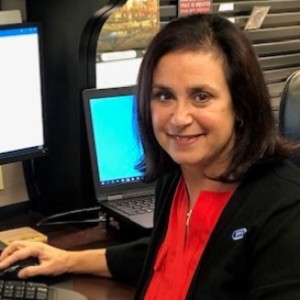 Melissa Acree
NJ 211, Cedar Knolls, New Jersey
Melissa joined the NJ 2-1-1 Partnership in January 2013 as the Staff Development and Training Manager. In this newly created position, Melissa standardized the new hire training, managed the AIRS certification process and developed SOPs for new initiatives with UWW, CDC and community agencies. She was promoted to Director of Business Development and Training, in July 2016, where her leadership ability, collaborative nature and strong interpersonal skills are being channeled with our United Way and state partners. Named to the position of executive director on May 1, 2017, she will continue the work of building relationships with existing and future stakeholders. Melissa has a Bachelor's degree in Special Education from William Paterson and a Master's degree in Applied Psychology from Stevens Institute of Technology.
Cynthia Balfour
Greater Nashville Regional Council Area Agency on Aging and Disability, Nashville, Tennessee
Cynthia Balfour is the Manager of Data and Information Systems at Greater Nashville Regional Council Area Agency on Aging and Disability in Nashville, Tennessee. She is responsible for aging database that contains data on thousands of consumers served in their thirteen county region. She holds a master's degree in Education and is a licensed trainer of the Chronic Disease Self-Management program. She is married and the mother of four beautiful active children one of which was diagnosed with Down Syndrome at birth. She enjoys quilting and playing games such as Farmville2 and Sudoku in her limited spare time.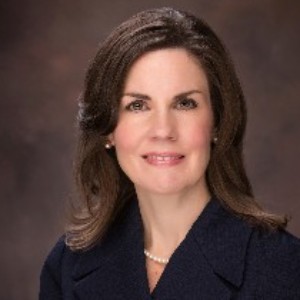 Sarah Berthelot
Louisiana Association of United Ways, Baton Rouge, Louisiana
Sarah has worked in the nonprofit sector for 23 years since graduating from the University of Louisiana at Lafayette, where she served as the first elected female president of the Student Government Association. Upon graduation, she enrolled for a year of service as an AmeriCorps, Delta Service Corps Member " which pointed to a career in the nonprofit sector, focused on human services. In her volunteer leadership roles, Sarah is a board member for the Louisiana Partnership for Children and Families and mentor for the 705 Young Professional Organization in Acadiana. Through the years, Sarah has served as Board Member for the Louisiana Association of Non-Profit Organizations (LANO), President of the Junior League of Lafayette (2008), and the Association of Junior Leagues International. Sarah is a member of Leadership Lafayette, Class XXI and founding member of the 705 Young Professional Organization in Lafayette
Heather Black
United Way of North Carolina, Cary, North Carolina
Heather Black serves as the NC 211 State Director with United Way of North Carolina. In her role with NC 211, Heather oversees the work and planning for the statewide 2-1-1 information and referral system supported by United Ways across the State. As the State Director, Heather focuses on building partnerships with state and local government agencies, non-profit organizations, healthcare organizations, and others seeking to improve the lives of North Carolina citizens through access to information. During Heather's tenure, the team at NC 211 has served as a primary communication portal for the State's responses to Hurricanes Matthew and Florence and now the COVID-19 pandemic. Heather is a graduate of Meredith College in Raleigh with a B.S. degree in Business Administration. She has spent her career in public service working both in the non-profit sector in Washington, D.C. and in state government and non-profits in North Carolina.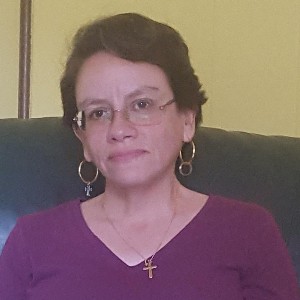 Marioly Botero
United Way of Greater Atlanta, Atlanta, Georgia
Marioly Botero is the 2-1-1 Database Resource Management Director. She has worked at United Way of Greater Atlanta 2-1-1 for 20 years. She's charged with managing all aspects of 2-1-1's database usages, which includes: (calls, resources, website, app, live chat, text & Chabot). She enjoys working on new projects and seeing them come to life. Originally from Colombia, SA, she lives in Atlanta with her husband and dog.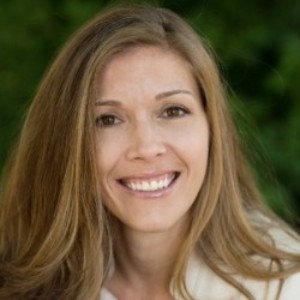 Lisa Dion
Lisa-Dion.com, Boulder, Colorado
Lisa is an international teacher, clinical supervisor, author, coach and entrepreneur. She is a Licensed Professional Counselor, Registered Play Therapy Supervisor and is at the cutting edge of her field creating new and innovative models of therapy with children and adults.She is the founder and President of the Synergetic Play Therapy Institute and the creator of Synergetic Play Therapy. She is also a Certified Gestalt Therapist, Parent Educator, Level II EMDR Practitioner and Master Certified Facilitator of the Demartini Method.In her private practice, she works with clients of all ages from around the world on a full spectrum of issues. In addition to her clinical work, she has also launched multiple for-profit and non-profit businesses and is a business consultant to various organizations worldwide.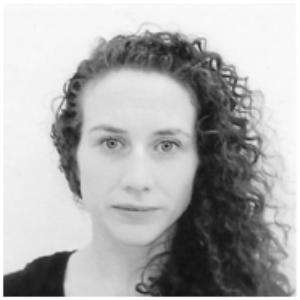 Ciara Doyle
211info, Portland, Oregon
Ciara is the Director of Contact Center and Programs for 211info, which serves all of Oregon and 4 counties in Southwest Washington. She has worked with 211info for 7 years, and started out as a Community Information Specialist providing I&R to community members. She has both a Master's and a Bachelor's in Social Work. She is passionate about community organizing and systems change with a focus on equity. Prior to joining 211info in 2012, she worked in youth services and reproductive health organizations. Her interests include backpacking, travel, the internet, and Jack Russell Terrier rescue.
Melissa Gray
National Association of Area Agencies on Aging, Washington, District of Columbia
Melissa Gray is the Assistant Program Director of Transportation for the National Association of Area Agencies on Aging in Washington, DC. She provides program management, communications, and programmatic support to the National Aging and Disability Transportation Center leadership team and to internal/external partners who are working to promote accessible transportation options in their local communities. She received her MS in Gerontology from Texas Tech University and is passionate about supporting communities in their transportation efforts to enable older adults to maintain their independence and age in place in their homes and communities for as long as possible. In her spare time, she enjoys playing tennis, doing yoga, the arts, attending live music events and spending time with friends and family.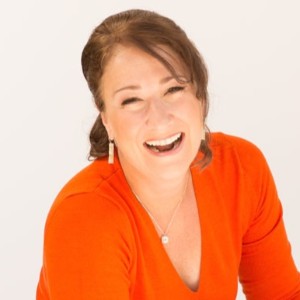 Kathy Gruver
KathyGruver.com, Santa Barbara, California
Kathy Gruver is an internationally recognized speaker, author and educator. She has graced stages on 4 continents, 3 cruise ships and a handful of islands. She has spoken twice on the TEDx stage. She maintains a hypnosis and coaching practice in California. Gruver has studied mind/body medicine at Harvard, has written 7 books which have garnered 12 awards and has done over 250 radio and TV shows. My goal is to educate and entertain others. Letting people know that they have choices to improve their lives is my passion. I do hip hop dance and flying trapeze for fun. yep.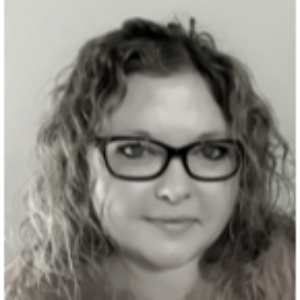 Lacey Hanson
ADRC of Oregon, Portland, Oregon
Lacey Hanson is the sub-administrator for the ADRC of Oregon's software system, GetCare2 by RTZ, and the program lead for I&R and Resource Management. She started as an I&R Specialist at 211info in 2009, eventually moving to the resource department and became Resource Department Manager before leaving to join the ADRC. Lacey enjoys training staff to feel more confident and fulfilled in what they do so that staff and callers can benefit. Lacey is a metalsmith and enjoys making jewelry, knives and small sculpture in her spare time.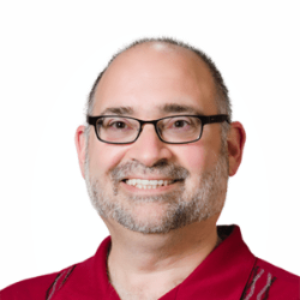 Paul Iarrobino
Our Bold Voices, Portland, Oregon
Paul is a master storyteller who regularly performs his craft at community events and incorporates stories when giving keynote addresses or presentations. He regularly inspires new storytellers by teaching and mentoring small groups. Paul helps organizations with strategic visioning and implementation, especially with new initiatives. As a coach, Paul helps individuals harness their inner strengths to remove barriers, improve key areas of their life, and rediscover their drive and purpose.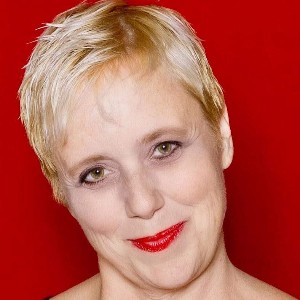 Laura James
United Way of North Carolina, Cary, North Carolina
Laura James is the Director or Resource Strategy and Technology Integration for United Way of North Carolina. She has previously been the Resource Director for 211LA and holds both the Certified Community Resource Specialist and Database Curator certifications. She holds an MBA and Masters or Human Resources from Keller Graduate School of Management. She is a self-proclaimed resource nerd and after time spent as in the payments industry as well as corporate training, she has found her niche in the resource world, particularly in helping other people learn about tools and topics around all things resource.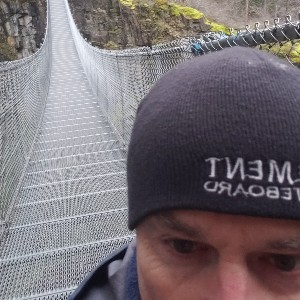 Clive Jones
AIRS, Victoria, British Columbia
Clive Jones is the current Executive Director of AIRS. With over 20 years of community services experience, Clive is the former Director of Operations for 2-1-1 Toronto and a past President of InformCanada. Before joining the non-profit sector, he worked as a newswriter, corporate video producer, and editor for a legal publishing company. Clive has an Honours B.A. in Politics and History, and diplomas in both Broadcast Journalism and Call Centre Management.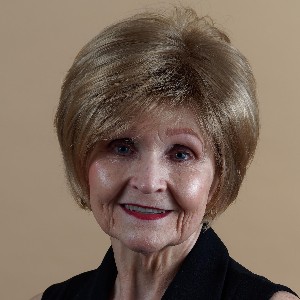 Kate Kunk
CICOA Area Agency on Aging, Indianapolis, Indiana
Kate Kunk, Caregiver Options Counselor for CICOA Aging & In-Home Solutions, coaches family caregivers throughout Central Indiana. Kate is a Registered Nurse and Certified Dementia Practitioner, with certificates in Gerontology and Faith Community Nursing. Her love of advocacy has taken her from homeless shelters in New York City's Hell's Kitchen and Virginia's Roanoke Valley to a psychiatric clinic in Tennessee's Great Smoky Mountains. Kate also worked extensively in academic publishing, writing and developing educational products for McGraw-Hill and Pearson. Facilitating improved quality of life for all people, with particular emphasis on the needs of caregivers, is Kate's passion.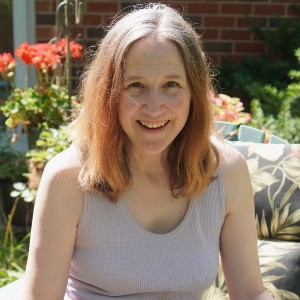 Christine Mather
Greater Nashville Regional Council Area Agency on Aging and Disability, Nashville, Tennessee
Christine Mather is an Aging and Disability counselor for the Greater Nashville Regional Council, Area Agency on Aging and Disability. She has been in I&A services for 5 years. Christine recently completed lay leader training for the Chronic Disease Self-Management Program. In her theater work, she taught acting exercises designed to reduce tension. As the mother of two teenagers, one with autism, Christine is passionate about stress relief.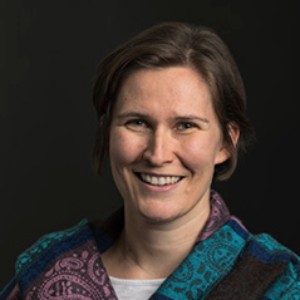 Chloe McBean
Distress Centre Calgary, Calgary, Alberta
Chloe McBean is the 211 Program Manager at Distress Centre Calgary, holds a BSc. in Psychology, and has worked with various community/social agencies for the past 15 years. As a certified Community Resource Specialist, she oversees the 211 frontline, resource database, and emergency needs fund teams at her agency. Chloe appreciates the critical role information and referral plays to enhance community resilience through connections more and more every day. She has a lust for life that includes her family, volunteering, and various artistic pursuits.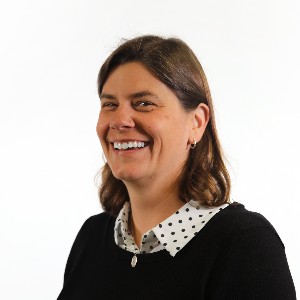 Melissa McCoy
United Way of Central Iowa, Des Moines, Iowa
Melissa McCoy has served in key leadership roles with 2-1-1 for the past 13 years. She is currently the Director of 2-1-1 with United Way of Central Iowa. Prior to 2-1-1 transitioning under United Way in 2016, Melissa was the 2-1-1 program manager at the American Red Cross in Central Iowa. As the current 2-1-1 director, Melissa provides strategic planning for a comprehensive information and referral program serving more than 30,000 Central Iowans annually. In this role she is also responsible for the day-to-day operation of this critical 24/7 service. Melissa served as a government liaison at the State Emergency Operations Center during the Parkersburg tornado and many other events, as requested. Her knowledge and background of critical community resources and the strategic delivery of a comprehensive information and referral program has proven to be an invaluable asset across the central Iowa region, the state and nationally. Melissa's passion is providing accessible, timely and reliable support to individuals and families as well as other supportive service providers across the community.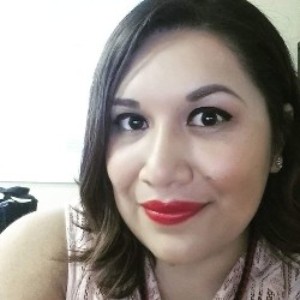 Connie Melendez
MCCS Marine and Family Programs, Okinawa, Japan
Connie Melendez is the Program Manager for MCCS Marine & Family Programs-Resources. She has worked in the customer service sector for over 15 years and in the Information and Referral field for a little over 5 years. Ms. Melendez provides comprehensive Information and Referral, education, and non-clinical consultations for Service Members and their families, as well as the retired community that resides in Okinawa, Japan. Her mission in life stems from her passion for helping others improve and maintain their quality of life. Therefore, Ms. Melendez approaches every aspect of life with the same resolve.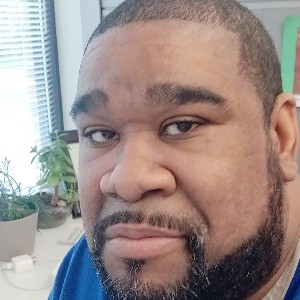 Christopher Moore
Howard County Office on Aging & Independence, Columbia, Maryland
Christopher Moore is the Director of the MAP Program at the Howard County Office on Aging & Independence, as well as the Immediate Past President of Maryland AIRS. He first received his CIRS-A/D certification in 2008. He has worked in Human Services for 21 years, and in Information & Referral for the past 13 years. Chris earned his Bachelor's Degree in Psychology from Hampton University in 1999 and his Master's Degree in Management of Aging Services from the University of Maryland Baltimore County's Erickson School in 2015.
Charlene Mouille
United Way of Wisconsin, Madison, Wisconsin
Charlene Mouille is the Executive Director of United Way of Wisconsin, which is dedicated to support and enrich a strong statewide United Way network that maximizes the capacity of local United Ways to address human needs and improve lives across Wisconsin. United Way goes beyond temporary fixes to create lasting change in communities throughout Wisconsin. By bringing people and organizations together around innovative solutions United Ways across Wisconsin fight for the health, education and financial stability of all people. In 2015, Charlene was asked to also lead 211 Wisconsin which coordinates the eight Wisconsin contact centers that provide call, text and web services to connect people to community health and human services and operates the Wisconsin Addiction Recovery Helpline.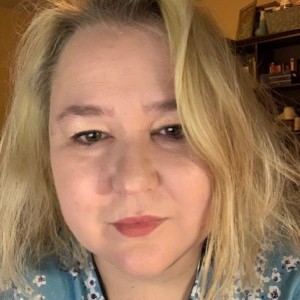 Julie Nurmi
Canadian Mental Health Association - Edmonton Region, Alberta
Julie Nurmi is the Team Lead of the 211 Program, Canadian Mental Health Association - Edmonton. She is CRS and Crisis Worker Certified and is the Lead Trainer for the 211 Program. She has a BA Psychology (cum laude) and has experience presenting to help educate the public on 211 services. Starting as a Distress Line volunteer, Julie quickly took on the role of a 211 CRS and has 10+ years working as a front-line CRS and continuing to support CRS's as their supervisor. She is passionate about 211 and Information and Referral. She enjoys drawing, painting, knitting, crocheting and camping.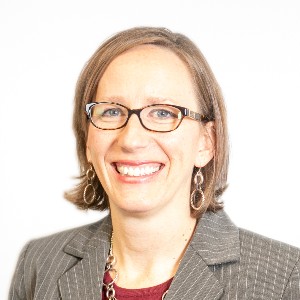 Lindsay Paulsen
United Way of the Midlands, Omaha, Nebraska
Lindsay Paulsen is the 211 Data Resource Manager at United Way of the Midlands in Omaha, NE. She has more than 15 years of experience in the I&R field. Lindsay is a member of the AIRS Board of Directors and chairs the Taxonomy Committee. She enjoys the great outdoors and spending time with her husband and three girls.
Joshua Pedersen
United Way Worldwide, Alexandria, Virginia
Joshua led the implementation of the 211 service throughout Utah, has served as Director of Services for the Utah Food Bank, as Vice President of United Way of Northern Utah, CEO of United Way of Frederick County, Maryland and as President & CEO of 211 Maryland. Today Joshua is the 211 Director of Network Operations & Performance for United Way Worldwide. Joshua serves on the Maryland Governor's Commission on Service & Volunteerism, Board Chair for Maryland Nonprofits Association and as a Trustee for the Ausherman Family Foundation. Joshua has a bachelor's degree in Communication from Weber State University.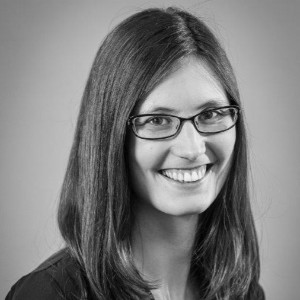 Emma Potter
Canadian Mental Health Association - Edmonton, Alberta
Emma Potter is the Crisis and Navigation Support Services Manager at Canadian Mental Health Association - Edmonton, she started her work in this field as a community resource specialist on 211 and volunteer on the local crisis line, she has now worked her way up to management of both programs. She holds certification as a community resource specialist and crisis worker along with a BSc. Human Ecology Maj. Family Ecology. Emma has a passion for making sure that everyone who accesses services at CMHA receives hope and a path forward. When she is not managing a bustling contact centre she spends time with her dog in the wilds of Alberta, Canada.
Catherine Rea
AIRS President, Heart of Florida United Way, Orlando, Florida
Catherine has served in various roles within government and nonprofit sectors, most recently as Heart of Florida United Way's Vice President for 211, and formally as CEO at Community Information and Referral Services (CIR) in Arizona, Director for Livingston County Human Services in Michigan, and as Legislative Aide in the Michigan House of Representatives. Catherine holds a Bachelor's Degree in Political Science from Eastern Michigan University and Masters' Degrees from Arizona State University in Public Administration and Nonprofit Administration. Catherine is the current President of the AIRS Board of Directors and Chairperson of the AIRS Public Policy Committee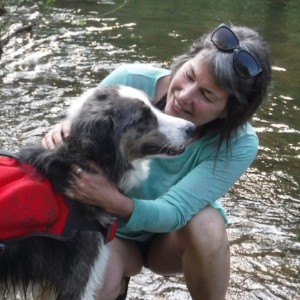 Diane Schlaufman
Greater Nashville Regional Council Area Agency on Aging and Disability, Nashville, Tennessee
Diane Schlaufman is an Information and Assistance program manager. In addition, she has been a yoga teacher since 2007 and is currently in working towards certification in yoga therapy. Diane became passionate about yoga while juggling work responsibilities along with being a single mother of two boys, one with severe autism. Yoga became her lifeline and enabled her to view her situation from a lens of gratitude and acceptance, rather than a focus on overwhelming challenges and responsibilities. Diane enjoys spending time in nature. You are likely to find her either in the garden or hiking with her dogs.
Kathy Sheridan
2-1-1 MI, Lansing, Michigan
Kathy has been the Quality Assurance Manager at MI 2-1-1 for the past three years. She has been in I&R for 16 years working as a Crisis Line Specialist, Data Analyst, and Resource Specialist. Kathy is passionate about quality, in both service delivery and resources. In her free time, she likes to read about history and has spent the past three years researching her family tree.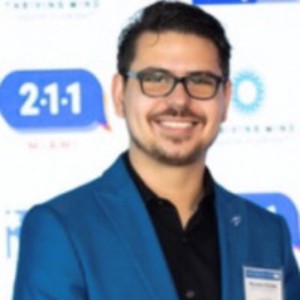 Richard Shutes
Jewish Community Services 211 Miami, Miami, Florida
Richard Shutes is currently the Director of Helpline Services at 211 Miami. Richard has previously filled roles as a frontline volunteer I&R counselor, Manager, and Training Manager. He holds a master's degree in clinical mental health counseling and has vast experience in the world of social media and Instagram. Richard is passionate about Instagram and how he's learned how to combine his love for 211 and social services along with the power of social media to engage the community. In his spare time, Richard enjoys bacon and creating art.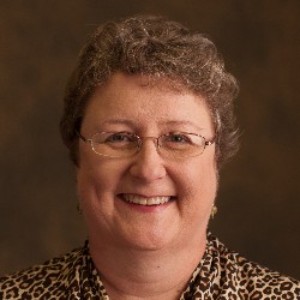 Belinda Stewart
211 Brevard County, Cocoa, Florida
Belinda Stewart is the Communications and Development Manager for 211 Brevard on the Space Coast of Florida. She is agency liaison with Brevard County Emergency Management for disaster response and with the state for a hurricane-related contract for implementing the FEMA Crisis Counseling Program. Before her eight years at 211 Brevard, she worked more than 25 years as a reporter and editor for newspapers in the Midwest and Florida. She graduated from the University of Iowa with a degree in political science. When she decided to change career paths at almost 50 years old, she dedicated herself to learning basic skills and best practices for the newest communication platforms and continues that effort. She loves cooking and reading and serves as the president of the Friends of her local library. She walks daily with her 3-year-old rescue (a Shar-Pei mix), Diamond.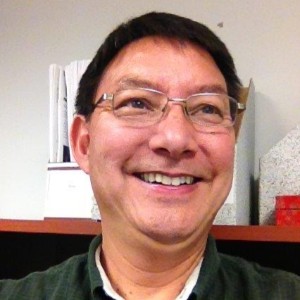 Ken Thompson
National Aging and Disability Transportation Center, Silver Spring, Maryland
Ken Thompson is currently the Training and Technical Assistance Coordinator for the National Aging and Disability Transportation Center. He supports the NADTC by providing technical assistance, training and information to customers on a variety of issues including accessible transportation, the ADA, veterans' issues, building partnerships, and service planning. He responds to customers seeking information on a variety of issues related to accessible transportation. His over twenty years' experience working in human services includes managing a human service transportation system that followed a U.S. Navy stint working in aviation. Ken holds a Masters in Public Affairs and B.A. from Hood College in Maryland. He has completed the ADA Coordinator's Training Certification Program, University of Missouri College of Human Environmental Sciences and is a Community Resource Specialist (CRS).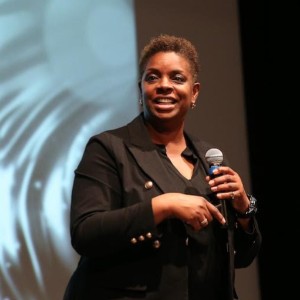 Sonya Ware
Blue Beagle Consulting, Houston, Texas
An executive coach and diversity strategist, Ms. Ware works with high-performing clients in non-profit, health care, education, and energy. Committed to helping leaders change what they do, not who they are. Grounded in years of practical experience, business acumen and technology operations, Ms. Ware's transferrable leadership experiences support her in co-creating winning workplace strategies. Her experiences and current endeavors as a diversity champion and strategist, allow for collaborations that call people into the diversity journey. Ms. Ware's credentials include more than 10 years of advising and coaching business leaders, as many years as a senior leader, diversity champion and multiple recipient of Shell CIO's Right Work Environment award. She earned a BBA from the University of Houston in Entrepreneurship, a Master of Liberal Arts, a Professional Certified Coach (PCC) credential from the International Coach Federation, Executive Leadership Certificate from Cornell University, and an edX Inclusive Leadership Certificate.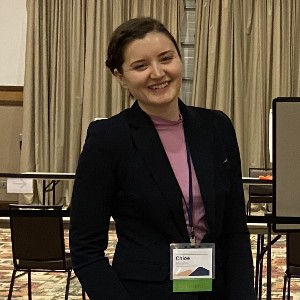 Chloe Woessner
United Way of Wisconsin, Madison, Wisconsin
Chloe Woessner is the 211 Wisconsin Coordinator at United Way of Wisconsin, coordinating third party integrations and managing the 211 database and software for 211 Wisconsin. Prior to joining the United Way of Wisconsin team, Chloe worked in Quality Assurance at Epic for 6 years. Chloe believes in the 211 mission and is passionate about coordinating opportunities to share 211 data in a sustainable way to benefit her community and beyond. In her spare time, Chloe enjoys rock climbing and spending time with her husband and cats.
Tene Young
Howard County Office on Aging & Independence, Columbia, Maryland
Tene Young is a Human Services Specialist and Options Counselor at Howard County's Office on Aging and Independence. Tene received her Bachelor's degree in Psychology from Mary Baldwin College in 2010 and her Master's degree in Professional Counseling in 2018 from Liberty University. Tene has over a decade of experience working in human services, serving populations including older adults, individuals with mental health issues, individuals with substance use issues, and adults with disabilities. Tene identifies her desire to be of service as the driving force behind her many successes in the Human Services field. In her spare time Tene is an avid do-it-yourselfer, specializing in furniture remodeling and home decor. She also serves as a personal paparazzi for her four-year-old son.
| Access Date | Quiz Result | Score | Actions |
| --- | --- | --- | --- |