Online Community
Calls to Action...
ACTION 1 - Use the AIRS DEI Statement as an inspiration for your organizations own DEI Statement
Listen to or read through the statement and find which parts feel authentic to your organization. Add thoughts that reflect your own values and priorities.
ACTION 2 - Take this survey to help us meet your needs as we curate resources to Support the Individual Journey
The Resource Curation Workgroup of the DEI Council is working to curate a variety of resources that will focus on the journey of the individual. The goal is to inspire curiosity, empower individuals to action and encourage self awareness. We would like to provide what people need most, and will be conducting a live anonymous poll during the last session of the conference.
Take this survey to help us get the data we need!
ACTION 3 - Take an organizational temperature check around DEI issues
We will work to recommend Policies, Practices, Processes and Procedures (P4) that can help an organization to become effective practitioners of diversity, equity and inclusion across the spectrum of the organization's primary functions from hiring and training, to culture, employment practices (including reward and promotion), and interpersonal and organizational issue resolution and reconciliation. We have created a reference shortcut called DEI P4.
Our first recommendation is to encourage organizations to conduct internal surveys to find out where they are at in the DEI process. The workgroup has put together this bank of survey questions divided into 5 main domains of measurement. Feel free to use this tool in whatever way works best for you organization!
DEI P4 - Organizational DEI Survey Bank
October is Diversity Awareness Month...and we will be hosting a symposium! The symposium will be free to all AIRS members and will included 2 1/2 hours of activities, speakers and videos focused on personal and organizational DEI journeys. More information available soon!
DEI Statement Video
Meet some of the members of the AIRS DEI Council...and listen as they introduce to you the new thoughtfully crafted DEI Statement.
AIRS DEI Council - Statement of Diversity, Equity and Inclusion
The AIRS DEI Council believes that diversity, inclusion and equity is a lifelong process. At individual, organizational, community, and systemic levels, we must be committed, aware, curious, courageous, and compassionate.
Diversity - Each person is intrinsically valuable solely because they exist...and every person is unique. Nothing about the way a person identifies their own physical qualities, culture, circumstances, or beliefs diminishes this value in any way. Diverse backgrounds and experiences bring strength to the organization and the community. Uniqueness should be encouraged, acknowledged, accepted, and appreciated.
Inclusion - More than just "non-discrimination", inclusion is actively inviting diversity into your organization. Organizations should evaluate the community they serve and seek to represent that population on their board and in their workforce. They should also do what they can to ensure that the services, assistance, and resources provided are inclusive, that all populations are reached and that those groups feel supported enough to have confidence that every effort will be made to meet their needs.
Equity - There should be continuous and intentional shaping of policy, available resources, staffing, and operations that are meant to help people succeed as individuals and contribute to the overall health and mission of the organization. Organizations consider the needs of the individual and allow reasonable compensation for the physical, mental, emotional, and environmental variations within their workforce.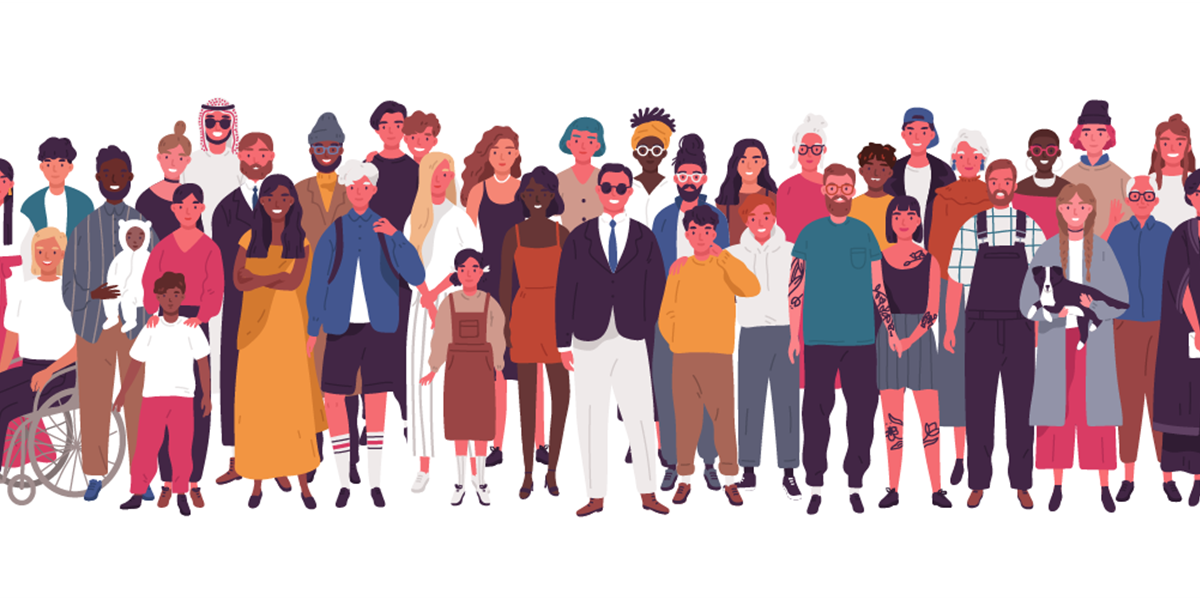 More about the "I AM..." Initiative...
Human beings are funny creatures... As much as we yearn to be seen fully for who we are as an individual, as a species we thrive on pattern and stereotype. Our homosapien brain assigns people with certain characteristics, preferences or values into groups and then identifies probabilities of behavior and belief of EVERYONE in that group based on that single characteristic.
That is obviously not true. Everyone can't be only one thing or all of one thing.
Individual identity is complex. There are many intersecting characteristics, values, experiences and circumstances that create us. Diversity is inherent in the human experience. But we have discovered that often some of our personal identifiers are weaponized against us, and so we minimize or hide those parts of us to protect ourselves. We feel shame and we feel fear. This means that we never get to be our full and authentic selves, which compromises our full potential as people and professionals.
The DEI Council wants to extend a genuine invitation to every person who is participating in any AIRS event or meeting to participate fully as your authentic self, to assure you that you are safe and can feel confident in saying "I am…"...and filling in the blank with whatever is true for you. We also acknowledge that it requires a gutsy kind of courage to be willing to divulge what has previously been hidden.
This is the perfect space to encourage all participants to step fully into their own authenticity and embrace personal diversity and intersectionality by boldly identifying it. We invite you to be brave with us.
"I AM..." Questionnaire Results
| Access Date | Quiz Result | Score | Actions |
| --- | --- | --- | --- |
Our Information and Referral Partnerships:
Other AIRS Links: