Online Community
211 National Steering Committee - 211 and The Social Determinants of Health: What's all the Hype About
3.33 (3 votes)
Register

Canadian - Free!
Commercial Associate/Consultant Associate - Free!
Gold - Free!
Individual - Free!
Military - Free!
Non-Member - Free!
Platinum - Free!
Silver - Free!
Subscriber - Free!
211Brevard - Free!
211Broward - Free!
211MRCPL - Free!
211PBTC - Free!
Atlanta211 - Free!
Autism Speaks - Free!
AUW 211 - Free!
bc211 - Free!
Cleveland211 - Free!
Connect MatSu - Free!
DRCOG - Free!
DupageCo - Free!
Epilepsy Foundation - Free!
GTCUW - Free!
HFUW211 - Free!
Inland SoCal 211 - Free!
ITRC - Free!
Massachusetts Rehabilitation Commission - Free!
NC211 - Free!
Ontario 211 - Free!
UnitedWaySWPA - Free!
UWCalifornia - Free!
UWMidlands211 - Free!
VA 211 - Free!
Washington211 - Free!
Washington DSHS - Free!
Wyoming211 - Free!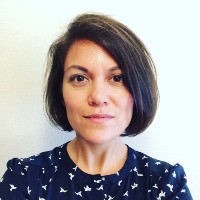 Yuri Cartier
Research Associate
Social Interventions Research and Evaluation Network
Yuri Cartier, MPH, is a Research Associate at the Social Interventions Research and Evaluation Network (SIREN) at the University of California, San Francisco. She carries out research and dissemination activities focused on social and medical care integration, with a focus on community-based organizations and the role of technology to facilitate cross-sector social care coordination. Previously, she led scientific activities at the International Union for Health Promotion & Education. Yuri received her MPH from the French National School o f Public Health (EHESP) and her BA from Wellesley College. She lives in San Francisco and is an avid admirer of other people's dogs.
$i++ ?>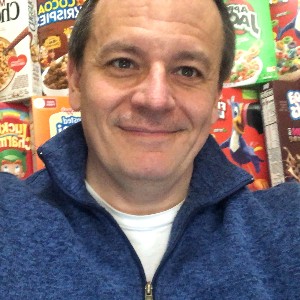 Joshua B. Pedersen (Moderator)
Director of Network Operations & Performance
United Way Worldwide, Arlington, Virginia
Joshua B. Pedersen has worked and volunteered in the non-profit industry for 24 years. He led the implementation of the 211 service throughout Utah, has served as Director of Services for the Utah Food Bank, as Vice President of United Way of Northern Utah, CEO of United Way of Frederick County, Maryland and as President of 211 Maryland. Today Joshua works as 211 Director of Network Operations & Performance for United Way Worldwide. Joshua has served on way too many boards but especially likes working on those boards that improve non-profit governance and provides funding to capable service organizations. Joshua has a bachelor's degree in Communication from Weber State University. In his spare time, he enjoys spending whatever time with his 3 children and baking.
$i++ ?>
Tim Sullivan (Moderator)
Director
Washington 2-1-1 Network, Seattle, Washington
Tim Sullivan is the statewide director for Washington 211, the lead organization that administers the 211 information and referral system for the State of Washington. Tim received his Bachelors of Science degree from Central Washington University in 1992 and shortly after started his career in social services working for the Yakima County Gang Prevention Intervention Coalition as a program manager. In 1995, Tim was hired by the United Way of Central Washington, where he worked as the Community Impact Director for 15 years.
In 2004, Tim became involved in the issue of homelessness and helped establish the Homeless Network of Yakima County, a coalition that developed and implemented Yakima County's first 10 Year Plan to End Homelessness. In 2006, Tim was contracted by Yakima County to develop the County's first housing and homeless programs and later became a Senior Manager for Yakima County Human Services. In August 2016, Tim became the Statewide Director for Washington 211.
Tim is a member of the 2-1-1 National Steering Committee and chairs the SDOH Taskforce. Tim is also a founding board member of Justice Housing Yakima, a non-profit organization that is dedicated to building permanent housing for chronically homeless individuals using tiny homes. Tim makes his home in Yakima, WA with his wife Michelle of 27 years and his two children, Jessica age 22 and Ian age 13.
$i++ ?>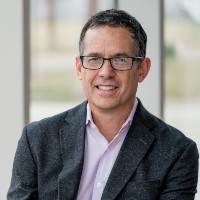 Matthew W. Kreuter, PhD, MPH
Kahn Family Professor of Public Health
Washington University in St. Louis
Matthew W. Kreuter, PhD, MPH, is the Kahn Family Professor of Public Health at the Brown School at Washington University in St. Louis and founder and Senior Scientist of the Health Communication Research Laboratory (HCRL), now in its 25th year of continuous funding. Dr. Kreuter and the HCRL team study the lives and health of low-income Americans, developing and testing interventions that address social needs and improve health to eliminate disparities. Dr. Kreuter served for six years on the Institute of Medicine's Board on Population Health and Public Health Practice, and has been ranked in three separate bibliometric studies in the top 1% of researchers in his field based on journal article citations. He received his PhD and MPH in Health Behavior and Health Education from the School of Public Health at the University of North Carolina – Chapel Hill.
$i++ ?>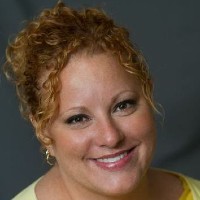 Sarah Kile
Executive Director
211 Northeast Michigan
Sarah Kile is the Executive Director at 211 Northeast Michigan where she proudly serves over 1 Million people in 23 counties. She is a graduate of Central Michigan University and the Community Coalition Leadership program through The Robert Wood Johnson Foundation.
Sarah has spent over a dozen years as a veteran of public health education and activism. She has worked to prevent teen pregnancy, reduce substance abuse and in community health planning.
Sarah has sat on many community boards and is currently a Councilperson for The City of Gladwin, and sits on the Board of Education for the Clare-Gladwin RESD. One of her favorite boards includes Mid Michigan Big Brothers Big Sisters where she also gets to volunteer as a "Big Sister."
$i++ ?>
Key:
Complete
Next
Failed
Available
Locked
211 National Steering Committee - 211 and The Social Determinants of Health: What's all the Hype About
01/07/2021 at 2:00 PM (EST) | 60 minutes
01/07/2021 at 2:00 PM (EST) | 60 minutes