Online Community
211 National Steering Committee - 211 As a Critical Piece of the Public Health Puzzle
0 (1 vote)
Register

Canadian - Free!
Commercial Associate/Consultant Associate - Free!
Gold - Free!
Individual - Free!
Military - Free!
Non-Member - Free!
Platinum - Free!
Silver - Free!
Subscriber - Free!
211Brevard - Free!
211Broward - Free!
211MRCPL - Free!
211PBTC - Free!
Atlanta211 - Free!
Autism Speaks - Free!
AUW 211 - Free!
bc211 - Free!
Cleveland211 - Free!
Connect MatSu - Free!
DRCOG - Free!
DupageCo - Free!
Epilepsy Foundation - Free!
GTCUW - Free!
HFUW211 - Free!
Inland SoCal 211 - Free!
ITRC - Free!
Massachusetts Rehabilitation Commission - Free!
NC211 - Free!
Ontario 211 - Free!
UnitedWaySWPA - Free!
UWCalifornia - Free!
UWMidlands211 - Free!
VA 211 - Free!
Washington211 - Free!
Washington DSHS - Free!
Wyoming211 - Free!
Learn how to better talk the language with our public health partners we we can advocate for 211 in the social determinants of health field and create more wins with better collaboration. Join us for a discussion from the leader in Public Health from the County Health Rankings and Roadmaps team.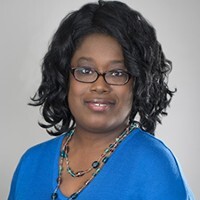 Ericka Burroughs-Girardi
Senior Outreach Specialist
Population Health Institute
Ericka is the senior outreach specialist for County Health Rankings & Roadmaps. Ericka's primary role is to manage County Health Rankings & Roadmaps' webinar production. She is also part of a team that develops online tools to connect communities to evidence-informed strategies and community change resources, fosters peer learning and connections, delivers knowledge and skill building sessions, and recognizes and celebrates health improvement.
Previously, Ericka served as the Health Equity Coordinator at the Florida Department of Health in Orange County where she created the Alfred L. Bookhardt Award for Health Equity to recognize changemakers committed to building equitable communities in Central Florida. She was also a founding member of the first food policy council in Central Florida.
Ericka holds an MA in Anthropology from the University of South Florida and an MPH from the University of South Carolina. Ericka resides in Florida where in her spare time she volunteers at the food pantry at her church. She and her husband are the proud foster parents of a 12-year-old dog, Sable.
$i++ ?>

Anne Roubal, PhD, MS
Population Health Analyst, County Health Rankings
Population Health Institute
Anne works as a Population Health Analyst for the County Health Rankings & Roadmaps. She supports the analytic activities of the County Health Rankings. Her primary role is to communicate data in a meaningful way to partners through online publications, reports, and graphics.
Anne holds a Ph.D. and a M.S. from the Department of Population Health Sciences at the University of Wisconsin-Madison and a B.S. from DePaul University. Her research focuses on measuring and communicating health disparities and understanding the impact of the built environment on health.
$i++ ?>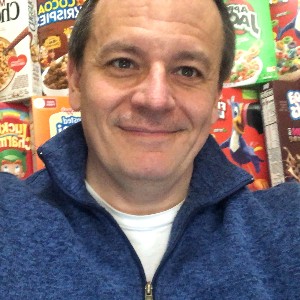 Joshua B. Pedersen
Director of Network Operations & Performance
United Way Worldwide, Arlington, Virginia
Joshua B. Pedersen has worked and volunteered in the non-profit industry for 24 years. He led the implementation of the 211 service throughout Utah, has served as Director of Services for the Utah Food Bank, as Vice President of United Way of Northern Utah, CEO of United Way of Frederick County, Maryland and as President of 211 Maryland. Today Joshua works as 211 Director of Network Operations & Performance for United Way Worldwide. Joshua has served on way too many boards but especially likes working on those boards that improve non-profit governance and provides funding to capable service organizations. Joshua has a bachelor's degree in Communication from Weber State University. In his spare time, he enjoys spending whatever time with his 3 children and baking.
$i++ ?>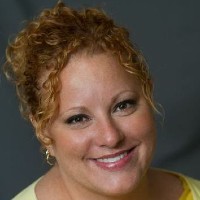 Sarah Kile
Executive Director
211 Northeast Michigan
Sarah Kile is the Executive Director at 211 Northeast Michigan where she proudly serves over 1 Million people in 23 counties. She is a graduate of Central Michigan University and the Community Coalition Leadership program through The Robert Wood Johnson Foundation.
Sarah has spent over a dozen years as a veteran of public health education and activism. She has worked to prevent teen pregnancy, reduce substance abuse and in community health planning.
Sarah has sat on many community boards and is currently a Councilperson for The City of Gladwin, and sits on the Board of Education for the Clare-Gladwin RESD. One of her favorite boards includes Mid Michigan Big Brothers Big Sisters where she also gets to volunteer as a "Big Sister."
$i++ ?>
Key:
Complete
Next
Failed
Available
Locked
CLICK HERE TO JOIN - 211 National Steering Committee - 211 As a Critical Piece of the Public Health Puzzle
09/02/2021 at 2:10 PM (EDT) | 60 minutes
09/02/2021 at 2:10 PM (EDT) | 60 minutes