Online Community
211 National Steering Committee - Taking the Fear Out of Conversations with Funders
5 (2 votes)
Register

Canadian - Free!
Commercial Associate/Consultant Associate - Free!
Gold - Free!
Individual - Free!
Military - Free!
Non-Member - Free!
Platinum - Free!
Silver - Free!
Subscriber - Free!
211Brevard - Free!
211Broward - Free!
211MRCPL - Free!
211PBTC - Free!
Atlanta211 - Free!
Autism Speaks - Free!
AUW 211 - Free!
bc211 - Free!
Cleveland211 - Free!
Connect MatSu - Free!
DRCOG - Free!
DupageCo - Free!
Epilepsy Foundation - Free!
GTCUW - Free!
HFUW211 - Free!
Inland SoCal 211 - Free!
ITRC - Free!
Massachusetts Rehabilitation Commission - Free!
NC211 - Free!
Ontario 211 - Free!
UnitedWaySWPA - Free!
UWCalifornia - Free!
UWMidlands211 - Free!
VA 211 - Free!
Washington211 - Free!
Washington DSHS - Free!
Wyoming211 - Free!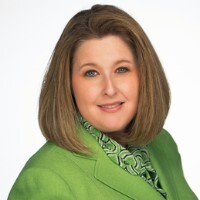 Heather Gallegos
Community Relations Leader, Michigan Operations
The Dow Chemical Company, San Francisco, California
Heather Gallegos is the Community Relations Leader for Dow. In this role, she is responsible for building and fostering strategic relationships with key stakeholders in the Great Lakes Bay Region and leading community outreach efforts that support the well-being of the community and strengthen Dow's reputation. This includes strategic counsel on regional boards, directing company philanthropic contributions, employee engagement efforts and leadership throughout the region to advance both community and company initiatives.
Gallegos began her career with Dow in 2001 as an Information Analyst. In 2006, Gallegos was named Business Communications Manager within the Specialty Chemicals portfolio where she led global marketing communications and employee engagement programs for multiple business units. Gallegos joined Government Affairs in 2012 as North American Public Policy Leader where she led internal teams to develop strategic policies in support of Dow's corporate priorities. In 2013, Gallegos was named Business Communications Director for Dow Elastomers, Electrical and Telecommunications where she was responsible for developing the strategic direction for all business and marketing communication initiatives aligned to business priorities as well as leading the global marketing communications team in the tactical implementation of these strategies.
Gallegos serves on the Board of Directors for the Bay Area Chamber of Commerce, Saginaw County Chamber of Commerce, Saginaw Future, Inc., and the Temple Theatre Foundation. She is Trustee for both McLaren Bay Region and the Russell H. and Maxine E. Smith Charitable Foundation. Gallegos is a recipient of the 2018 Junior Achievement Rising Star award. And, she is a graduate of the Great Lakes Bay Region Institute for Leaders.
$i++ ?>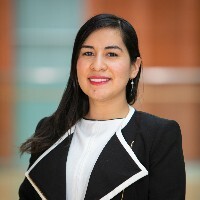 Joselin Cisneros
Education Fellow
The Kresge Foundation, Detroit, Michigan
Joselin Cisneros is an education fellow at The Kresge Foundation. Joselin supports the Education Program's effort to increase the number of students of color and those with low incomes to attain a post-secondary education. She joined the foundation in 2020.
Previously, Joselin served as a research associate at the National Forum on Higher Education for the Public Good, where she was involved in the development of a comprehensive study of the opportunities and challenges faced by undocumented students seeking to enroll in Michigan public higher education institutions. She also worked at Enlace Chicago as a post-secondary coordinator, supporting first-generation students of color to attend college. For 10 years, she was involved with The Anhelo Project's fundraising committee to help coordinate a scholarship for undocumented students in Illinois and served on the board of directors.
Joselin earned a Bachelor of Science in sociology from the Illinois Institute of Technology and a master's degree in higher education from the University of Michigan. She is a native of Chicago and a first-generation immigrant college graduate.
$i++ ?>
Matthew Aliberti
Director, Foundations and Grants
United Way Worldwide, Alexandria, Virginia
Matthew Aliberti serves as the Director of Foundations and Grants for United Way Worldwide. He develops the vision and strategy for engaging private foundations, cultivates and stewards new and existing foundation partners, and supports the United Way network's outreach with foundations. Previously, Matt worked for over three years on United Way Worldwide's community impact team supporting collective impact initiatives and integrating strategies across education, income, and health portfolios.
He has fourteen years of experience in affordable housing and community development. He holds a bachelor's degree in the history of science from Harvard College, a Master of Urban Planning from the University of Michigan, and a Master of Public Health from the George Washington University, concentrating in health promotion, and is a photographer in his spare time.
$i++ ?>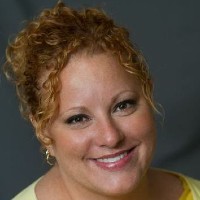 Sarah Kile
Executive Director
211 Northeast Michigan
Sarah Kile is the Executive Director at 211 Northeast Michigan where she proudly serves over 1 Million people in 23 counties. She is a graduate of Central Michigan University and the Community Coalition Leadership program through The Robert Wood Johnson Foundation.
Sarah has spent over a dozen years as a veteran of public health education and activism. She has worked to prevent teen pregnancy, reduce substance abuse and in community health planning.
Sarah has sat on many community boards and is currently a Councilperson for The City of Gladwin, and sits on the Board of Education for the Clare-Gladwin RESD. One of her favorite boards includes Mid Michigan Big Brothers Big Sisters where she also gets to volunteer as a "Big Sister."
$i++ ?>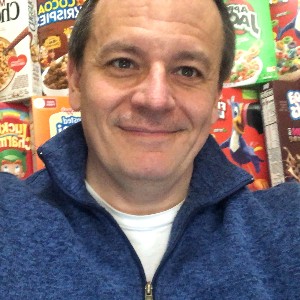 Joshua B. Pedersen
Director of Network Operations & Performance
United Way Worldwide, Arlington, Virginia
Joshua B. Pedersen has worked and volunteered in the non-profit industry for 24 years. He led the implementation of the 211 service throughout Utah, has served as Director of Services for the Utah Food Bank, as Vice President of United Way of Northern Utah, CEO of United Way of Frederick County, Maryland and as President of 211 Maryland. Today Joshua works as 211 Director of Network Operations & Performance for United Way Worldwide. Joshua has served on way too many boards but especially likes working on those boards that improve non-profit governance and provides funding to capable service organizations. Joshua has a bachelor's degree in Communication from Weber State University. In his spare time, he enjoys spending whatever time with his 3 children and baking.
$i++ ?>
Key:
Complete
Next
Failed
Available
Locked
CLICK HERE TO VIEW: Taking the Fear Out of Conversations with Funders
02/03/2022 at 2:05 PM (EST) | 49 minutes
02/03/2022 at 2:05 PM (EST) | 49 minutes
Let's unlock the mystery of talking to funders! Join this conversation where we will ask questions about how to approach funders, what they are looking for and what tips representatives from corporate philanthropy, a national foundation and United Way Worldwide.