Online Community
211 National Steering Committee Webinar - Using 211 Data: Impact & Best Practices to Promote Diversity, Equity, and Inclusion
Register

Canadian - Free!
Commercial Associate/Consultant Associate - Free!
Pathways - Free!
Gold - Free!
Individual - Free!
Military - Free!
Non-Member - $5
Platinum - Free!
Silver - Free!
Subscriber - Free!
United Way of Northeast Florida - Free!
211Brevard - Free!
211Broward - Free!
211MRCPL - Free!
211PBTC - Free!
Arkansas211 - Free!
Atlanta211 - Free!
AUW 211 - Free!
bc211 - Free!
Chicago211 - Free!
Cleveland211 - Free!
Connect MatSu - Free!
DRCOG - Free!
DupageCo - Free!
Epilepsy Foundation - Free!
GTCUW - Free!
HFUW211 - Free!
Horizon Healthcare - Free!
Inland SoCal 211 - Free!
Iowa211 - Free!
Massachusetts Rehabilitation Commission - Free!
Michigan 211 - Free!
NC211 - Free!
Ontario 211 - Free!
UnitedWaySWPA - Free!
UWCalifornia - Free!
UWMidlands211 - Free!
VA 211 - Free!
Washington211 - Free!
Washington DSHS - Free!
Wyoming211 - Free!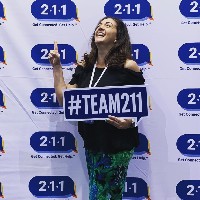 Maricela Alcala
CEO of Gryphon Place in Kalamazoo
Gryphon Place, Kalamazoo, Michigan
Maricela Alcala has been in the field of I&R and 2-1-1 since 2005. Before Gryphon Place Maricela she was the Program Director for United Way 2-1-1, in Toledo, Ohio. Where she oversaw the 2-1-1 and its internal programs. Free Tax Preparation Program, Coordinated Assessment, Critical Identification Program and Family Information Network. Prior to that, Maricela held several positions within United Way including: 2-1-1 Program Manager, Technology Resource Manager and I&R/Resource Specialist. Before joining United Way, Maricela was an Outreach Specialist at Adelante Latino Resource Center assisting Latino/Hispanic families with Drug and Alcohol Prevention. Maricela has been an active member of National AIRS, nominated and accepted to become National Accreditation Reviewer in 2011. Maricela has a bachelor's degree in Business Administration/Information Systems from the University of Veracruz (Mexico) Maricela in 2019 founded along with other Latinas in the Kalamazoo area a Latina Leadership Program called "ELLAS" Empowering Latina Leaders Advocates for Success. ELLAS mission is to Empower, Enrich, and Elevate Latina leaders and allies to become bridge builders and influential change agents in Southwest Michigan.
$i++ ?>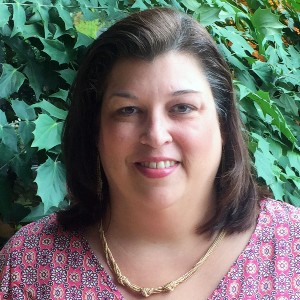 Heather Black
United Way of North Carolina, Cary, North Carolina
Heather Black serves as the NC 211 State Director with United Way of North Carolina. In her role with NC 211, Heather oversees the work and planning for the statewide 2-1-1 information and referral system supported by United Ways across the State. As the State Director, Heather focuses on building partnerships with state and local government agencies, non-profit organizations, healthcare organizations, and others seeking to improve the lives of North Carolina citizens through access to information. During Heather's tenure, the team at NC 211 has served as a primary communication portal for the State's responses to Hurricanes Matthew and Florence and now the COVID-19 pandemic. Heather is a graduate of Meredith College in Raleigh with a B.S. degree in Business Administration. She has spent her career in public service working both in the non-profit sector in Washington, D.C. and in state government and non-profits in North Carolina.
$i++ ?>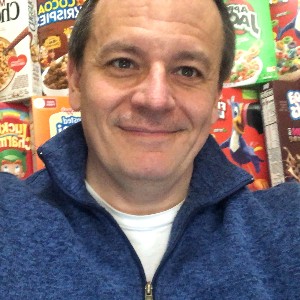 Joshua B. Pedersen
Senior Director, 211
United Way Worldwide, Arlington, Virginia
Joshua has worked and volunteered in the nonprofit industry for more than 25 years. He led the implementation of the 211 service throughout Utah, has served as Director of Services for the Utah Food Bank, as Vice President of United Way of Northern Utah, CEO of United Way of Frederick County, Maryland and as President & CEO of 211 Maryland. Today Joshua is the Senior Director for 211 at United Way Worldwide. Joshua has served on way too many boards. Today he serves on the Inform USA Board, the Maryland Governor's Commission on Service & Volunteerism and as a Trustee for the Ausherman Family Foundation. Joshua has a bachelor's degree in Communication from Weber State University.
$i++ ?>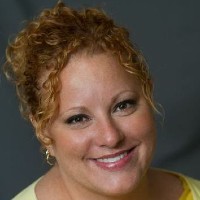 Sarah Kile
Executive Director
211 Northeast Michigan
Sarah Kile is the Executive Director at 211 Northeast Michigan where she proudly serves over 1 Million people in 23 counties. She is a graduate of Central Michigan University and the Community Coalition Leadership program through The Robert Wood Johnson Foundation.
Sarah has spent over a dozen years as a veteran of public health education and activism. She has worked to prevent teen pregnancy, reduce substance abuse and in community health planning.
Sarah has sat on many community boards and is currently a Councilperson for The City of Gladwin, and sits on the Board of Education for the Clare-Gladwin RESD. One of her favorite boards includes Mid Michigan Big Brothers Big Sisters where she also gets to volunteer as a "Big Sister."
$i++ ?>
Key:
Complete
Next
Failed
Available
Locked
211 National Steering Committee Webinar - Using 211 Data: Impact & Best Practices to Promote Diversity, Equity, and Inclusion
Select the "View On-Demand Recording" button to begin. | 60 minutes
Select the "View On-Demand Recording" button to begin. | 60 minutes
Using 211 Data: Impact & Best Practices to Promote Diversity, Equity, and Inclusion