Online Community
AIRS Forum CRS - Client Advocacy
3.5 (6 votes)
Register

Gold - Free!
211MRCPL - Free!
DupageCo - Free!
Subscriber - Free!
Washington DSHS - Free!
GTCUW - Free!
211PBTC - Free!
211Broward - Free!
211Brevard - Free!
Platinum - Free!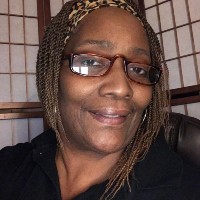 Vonda Jenkins
Information Assistance Counselor
Area Agencies on Aging and Disability, Greater Nashville Regional Council
Ms. Vonda Jenkins is an Information and Assistance Specialist for the Greater Nashville Regional Council AAAD
Ms. Jenkins has been certified as a Community Resource Specialist - Aging and Disability (CRS-A/D) since 2017.
Ms. Jenkins is a Master-degreed social worker with over 24 years' experience that includes specializations in the areas of housing and behavioral programs for women and children as well as developing and implementing informational, referral and advocacy systems and practices.
As a graduate of the Master of Human Services program of Lincoln University in Pennsylvania, Ms. Jenkins' concentration was in the area of "Self and Others."
Ms. Vonda Jenkins' aspiration has always been to work in the service area and share information and resources that impact and facilitate the needs of consumers seeking community resources and services.
Ms. Jenkins current position affords her the opportunity to utilize her skills and training to inform and educate consumers about available community resources and services while empowering them to make their own choices when accessing those community resources and services.
$i++ ?>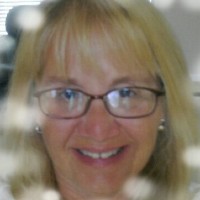 Theresa House
211 Helpline Program Supervisor
211 Broward
I am the Helpline Supervisor at 211 First Call for Help in Broward County, FL. I am a transplant from Louisville, KY. and enjoy any activity that involves water! I have had the pleasure of working with 211 for five years. It has been wonderful to be able to grow along with 211 First Call for Help. I provide the On The Phone Trainings for our new staff and continue to support them as they transition to their positions as Helpline Counselors. I love that I am able to support the Helpline Staff and the Leadership Team. It has definitely been a challenging year for us! I am grateful for technology that has allowed us to work remotely so we can continue to provide the needed support to our community.
$i++ ?>
Key:
Complete
Next
Failed
Available
Locked
AIRS Forum CRS - Client Advocacy
12/03/2020 at 12:00 PM (EST) | 60 minutes
12/03/2020 at 12:00 PM (EST) | 60 minutes
Here is what the AIRS Standards say: The I&R service offers advocacy to ensure that people receive the benefits and services for which they are eligible, when necessary. Client advocacy seeks to meet individual needs without attempting to change social institutions and, for purposes of these standards, does not include system advocacy or legislative advocacy (lobbying). All advocacy efforts are consistent with written policies approved by the governing body of the I&R service and proceed only with the permission of the inquirer (i.e. informed consent). But what does advocacy really look like to the CRS? Join us for a great conversation about application of this tough concept.