Online Community
AIRS Webinar - How the SCOTUS Decision on Roe v Wade Affects How You Make Referrals
4.29 (7 votes)
Register

Canadian - Free!
Commercial Associate/Consultant Associate - Free!
Iowa211 - Free!
Gold - Free!
Individual - Free!
Military - Free!
Non-Member - $5
Platinum - Free!
Silver - Free!
Subscriber - Free!
211Brevard - Free!
211Broward - Free!
211MRCPL - Free!
211PBTC - Free!
Atlanta211 - Free!
AUW 211 - Free!
bc211 - Free!
Cleveland211 - Free!
Connect MatSu - Free!
DRCOG - Free!
DupageCo - Free!
Epilepsy Foundation - Free!
GTCUW - Free!
HFUW211 - Free!
Inland SoCal 211 - Free!
Massachusetts Rehabilitation Commission - Free!
Michigan 211 - Free!
NC211 - Free!
Ontario 211 - Free!
UnitedWaySWPA - Free!
UWCalifornia - Free!
UWMidlands211 - Free!
VA 211 - Free!
Washington211 - Free!
Washington DSHS - Free!
Wyoming211 - Free!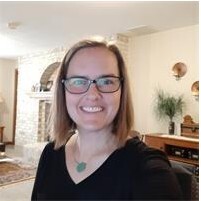 Jennifer Abels
Accreditation Director
AIRS, Sioux Falls, South Dakota
Jennifer is the Database Manager at the Helpline Center located in Sioux Falls, SD. She has been with the Helpline for over 12 years, initially as a call specialist and youth volunteer coordinator. From there, she transitioned into the role of Database Specialist role and then Database Manager in 2014. She is has the AIRS credentials of CRS and CRS-DC as well as the AAS Certification (American Association of Suicidology) of Crisis Worker. Jennifer has a Master's degree in Community Counseling, is a Licensed Professional Counselor, and a registered ASIST (Applied Suicide Intervention Skills) Trainer. Ensuring the accuracy of information (both the content, and standardized style requirements) are fulfilling for Jennifer because she believes the details make a difference. It is exciting to see resources she has created, being utilized (even only minutes later) to support both the staff and ultimately the callers in need. Jennifer lives on a small acreage with her husband and 2 adopted daughters. She enjoys walking, reading, and organizing things.
$i++ ?>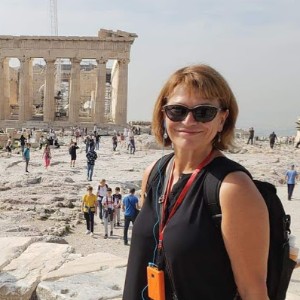 Catherine Rea
AIRS Policy Committee Chair/Vice President for 211
Heart of Florida United Way, Orlando, Florida
Catherine has served in various roles within government and nonprofit sectors, most recently as Heart of Florida United Way's Vice President for 211, and formally as CEO at Community Information and Referral Services (CIR) in Arizona, Director for Livingston County Human Services in Michigan, and as Legislative Aide in the Michigan House of Representatives. Catherine holds a Bachelor's Degree in Political Science from Eastern Michigan University and Masters' Degrees from Arizona State University in Public Administration and Nonprofit Administration. Catherine is the current President of the AIRS Board of Directors and Chairperson of the AIRS Public Policy Committee
$i++ ?>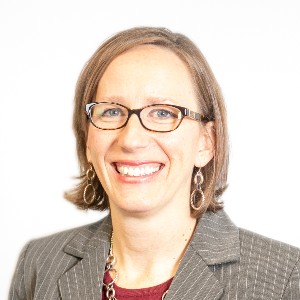 Lindsay Paulsen
211 Data Resource Manager/AIRS Taxonomy Committee/AIRS Executive Committee Secretary
United Way of the Midlands, Omaha, Nebraska
Lindsay Paulsen is the 211 Data Resource Manager at United Way of the Midlands in Omaha, NE. She has more than 15 years of experience in the I&R field. Lindsay is a member of the AIRS Board of Directors and chairs the Taxonomy Committee. She enjoys the great outdoors and spending time with her husband and three girls.
$i++ ?>
Meredith Ponder Whitmire
Vice President
Matz, Blancato and Associates, Washington, District of Columbia
Meredith Whitmire is the Vice President of Matz, Blancato and Associates in Washington, DC. For over eight years, she has specialized in policy analysis and development in the aging and healthcare fields. She attended Georgetown University, where she received her law degree and BA in American Studies. She is passionate about helping people use their personal experiences to advocate for federal policy change. In her spare time, she enjoys cooking and playing fetch with her cats.
$i++ ?>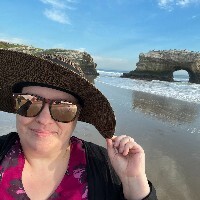 Chiara Cameron-Wood
AIRS Interim Executive Director
AIRS, Lehi, Utah
Chiara Cameron-Wood is graduated with an Associates Degree in Business, Bachelors in Psychology, and a Masters in Human Services with a specialization in Social and Community Resources. She has served her community in several nonprofit roles, including volunteer coordination with United Way of Northwest Ohio and Hannah's Socks, before moving to Utah and becoming part of the 211 program there. She started as a lead and quickly became the Program Director and then the Managing Director of 211 Utah. She held that position for 5 years before becoming a part of AIRS and now serves as the Executive Director. Chiara lives in Lehi, Utah, with her husband Jeff, near their 7 children and the stunning natural beauty of the Rocky Mountains and national forests. She enjoys traveling, writing, meditation, baking shows, musicals, shallow high school comedies, singing, and playing the piano whenever she can.
$i++ ?>
Key:
Complete
Next
Failed
Available
Locked
AIRS Webinar - How the SCOTUS Decision on Roe v Wade Affects How You Make Referrals
07/07/2022 at 2:00 PM (EDT) | 60 minutes
07/07/2022 at 2:00 PM (EDT) | 60 minutes
Are you curious how the recent Supreme Court decision will affect how you provide I&R in your state? Are you wondering what you can and cannot do that will keep your organization from being liable, and even culpable, for making a referral to an abortion clinic or national hotline? Do you know whether or not abortion is legal or illegal in the state you provide services in? Join the AIRS team to find out what they have found out. They will present guidance and resources to help you and your team make the best decisions for your organization on this issue.