Online Community
AIRS Webinar: Task and Time Management for the I&R Professional
4.5 (8 votes)
Register

Canadian - Free!
Commercial Associate/Consultant Associate - Free!
Iowa211 - Free!
Gold - Free!
Individual - Free!
Military - Free!
Non-Member - $5
Platinum - Free!
Silver - Free!
Subscriber - Free!
211Brevard - Free!
211Broward - Free!
211MRCPL - Free!
211PBTC - Free!
Atlanta211 - Free!
AUW 211 - Free!
bc211 - Free!
Cleveland211 - Free!
Connect MatSu - Free!
DRCOG - Free!
DupageCo - Free!
Epilepsy Foundation - Free!
GTCUW - Free!
HFUW211 - Free!
Inland SoCal 211 - Free!
Massachusetts Rehabilitation Commission - Free!
Michigan 211 - Free!
NC211 - Free!
Ontario 211 - Free!
UnitedWaySWPA - Free!
UWCalifornia - Free!
UWMidlands211 - Free!
VA 211 - Free!
Washington211 - Free!
Washington DSHS - Free!
Wyoming211 - Free!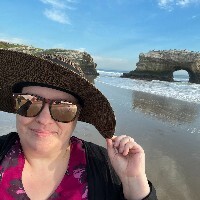 Chiara Cameron-Wood
AIRS Interim Executive Director
AIRS, Lehi, Utah
Chiara Cameron-Wood is graduated with an Associates Degree in Business, Bachelors in Psychology, and a Masters in Human Services with a specialization in Social and Community Resources. She has served her community in several nonprofit roles, including volunteer coordination with United Way of Northwest Ohio and Hannah's Socks, before moving to Utah and becoming part of the 211 program there. She started as a lead and quickly became the Program Director and then the Managing Director of 211 Utah. She held that position for 5 years before becoming a part of AIRS and now serves as the Executive Director. Chiara lives in Lehi, Utah, with her husband Jeff, near their 7 children and the stunning natural beauty of the Rocky Mountains and national forests. She enjoys traveling, writing, meditation, baking shows, musicals, shallow high school comedies, singing, and playing the piano whenever she can.
$i++ ?>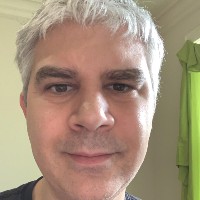 Michael Santangelo
NYC Well, New York, New York
Mike Santangelo is the resource manager for NYC Well, New York City's mental health hotline. Mike has a BA in psychology from Boston University and an MSED in mental health counseling from the University of Miami. He is the first resource staff that the hotline has ever had. The first annual update was a massive undertaking, spanning 2 years and 4,000 phone calls. Mike is passionate about helping people grow and has contributed greatly to NYC Well's training department through training sessions, role playing, and homework grading. In his spare time, Mike engages in community activism and is an avid fan (and former performer) of extreme metal music.
$i++ ?>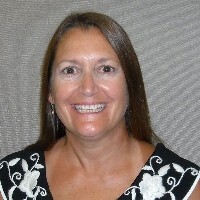 Pati Kimball
SHIP Coordinator
Senior Solutions, Springfield, Vermont
Pati is the State Health Insurance Assistance Programs (SHIPs) Coordinator at Senior Solutions in Springfield, Vermont. She has enjoyed this position for 14 years. She enjoys providing local, in-depth, and objective insurance counseling and assistance to Medicare-eligible individuals, their families, and caregivers.
$i++ ?>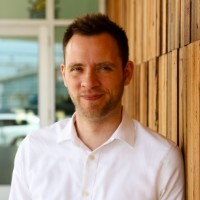 Andrew Holbein
Director of Administration and Data
VIA LINK, New Orleans, Louisiana
Andrew has spent several years refining a personal organization system and credits Inbox Zero for taking a lot of the stress out of his life! He oversees the resource department, data usage, and the newly emerging care coordination work at VIA LINK. He is the board chair of the Gulf Coast Evaluators Network, the American Evaluation Association's affiliate for Louisiana, Mississippi, and Alabama. He was previously the Manager of Strategic Initiatives for Graham Windham, a child welfare agency in Brooklyn, and before that the Executive Director of New Orleans Community Outreach.
Andrew lives in New Orleans with his wife and toddler. He is also a professional pianist with a passion for gospel music.
$i++ ?>
Key:
Complete
Next
Failed
Available
Locked