Online Community
AIRS Webinar - The Realities of Identity Theft and Resources for Clients
2.67 (3 votes)
Register

Commercial Associate/Consultant Associate - Free!
Canadian - Free!
Wyoming211 - Free!
Military - Free!
Silver - Free!
Individual - Free!
Gold - Free!
Non-Member - $5
Platinum - Free!
Subscriber - Free!
211Brevard - Free!
211Broward - Free!
211MRCPL - Free!
211PBTC - Free!
Atlanta211 - Free!
Autism Speaks - Free!
AUW 211 - Free!
bc211 - Free!
Cleveland211 - Free!
Connect MatSu - Free!
DRCOG - Free!
DupageCo - Free!
Epilepsy Foundation - Free!
GTCUW - Free!
HFUW211 - Free!
Inland SoCal 211 - Free!
ITRC - Free!
Massachusetts Rehabilitation Commission - Free!
NC211 - Free!
Ontario 211 - Free!
UnitedWaySWPA - Free!
UWCalifornia - Free!
UWMidlands211 - Free!
VA 211 - Free!
Washington211 - Free!
Washington DSHS - Free!
The ITRC is a 501(c)(3) non-profit organization established in 1999 to support victims of identity theft in resolving their cases, and to broaden public education and awareness in the understanding of identity theft, data breaches, cybersecurity, scams/fraud and privacy issues. We are an essential resource for victims and consumers. Our mission is to stop the hardship and helplessness caused by identity theft and cybercrime. We do this by providing direct services to victims of identity theft and are the first stop on their road to resolving their case. We also engage in education and awareness activities to elevate people's appreciation of the value of their identities by being attentive to ways of minimizing their risk of becoming a victim and by becoming informed on related scams/fraud issues which can lead to identity theft victimization. We provide our services via our toll-free call center, LiveChat, ID Theft Help app and social media platforms. We primarily assist low- to moderate-income families and individuals, however, our services are available to anyone regardless of income or state of residence.
ITRC will discuss the findings from the 2021 Consumer Aftermath® Report: How Identity Crimes Impact Victims, their Families, Friends and Workplaces. The Consumer Aftermath Report captures the emotional, physical, and lost opportunities of identity crime victimization, including a special focus on the additional challenges created by fraud during the COVID-19 pandemic.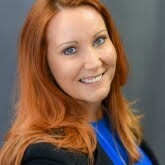 Eva Velasquez
President/CEO
Identity Theft Resource Center
EVA VELASQUEZ is the President/CEO at the Identity Theft Resource Center. Velasquez previously served as the Vice President of Operations for the San Diego Better Business Bureau and spent 21 years at the San Diego District Attorney's Office. She is recognized as a nationwide expert and has been featured on such outlets as the CNBC Nightly Business Report, Huffington Post Live, Forbes, Bloomberg, Kiplinger's and numerous other outlets. She is the driving force behind the first free ID Theft Help App and the ITRC's new artificial intelligence victim chatbot, VIVIAN, currently in beta-testing and to be released in 2021. Eva is a published author and regularly invited to speak at events nationwide. She has recently had the privilege to present at such forums as the Victims of Crime Act (VOCA) National Training Conference, the Privacy Xchange Forum and multiple events with the Federal Trade Commission. Eva is a recipient of the National Crime Victim Service Award from the Department of Justice and OVC, the National Consumer League's Florence Kelley Consumer Leadership Award.
$i++ ?>
Key:
Complete
Next
Failed
Available
Locked
AIRS Webinar - The Realities of Identity Theft and Resources for Clients
07/06/2021 at 1:00 PM (EDT) | 60 minutes
07/06/2021 at 1:00 PM (EDT) | 60 minutes
Under construction
8 Questions | 5 attempts | 6/8 points to pass
8 Questions | 5 attempts | 6/8 points to pass
Certificate of Completion
1.00 Hour(s) of Professional Development credit | Certificate available
1.00 Hour(s) of Professional Development credit | Certificate available
| Access Date | Quiz Result | Score | Actions |
| --- | --- | --- | --- |