Online Community
Coffeehouse Conversations With Josh and Chiara Season 1 - The Great Divide
4 (5 votes)
Recorded On: 04/30/2020
Register

Gold/Silver/Individual - Free!
Subscriber - Free!
Washington DSHS - Free!
GTCUW - Free!
211PBTC - Free!
211Broward - Free!
211Brevard - Free!
Platinum/Canadian/Military - Free!
Non-Member - Free!
Coffeehouse Conversations with Josh and Chiara are informal chats with Subject Matter Experts (SME's) about key issues in the I&R sector in North America. Grab a cup of your favorite drink and a snack, sit back and relax and enjoy!
This first "season" is titled "The Great Divide" and explores the following idea: "The coronavirus has been anything but a great equalizer. It's been the great revealer, pulling the curtain back on the class divide and exposing how deeply unequal this country is." (New York Times article, April 23rd, 2020)

Carmen Marshall
Director of Consulting, Maryland Nonprofits
Carmen C. Marshall loves working to strengthen and elevate nonprofit organizations. Her expertise in the nonprofit sector incorporates a wealth of on-the-ground experience as an executive director and a consultant helping organizations with building capacity, strategic planning, board governance, fundraising, equity and inclusion, team building, leadership development and change management. She is an expert trainer, facilitator and keynote speaker.
Carmen knows first-hand how transformative it can be when people get serious about confronting racism, sexism and the other isms and schisms that divide us in the workplace and community. Informed by her work in civil rights, Carmen is dedicated to working with world changers – organizations and leaders – who are serious about making progress in the area of diversity, equity and inclusion (DEI). "As a country, we don't necessarily do a good job talking about racial issues. It's hard. It challenges everyone to look at themselves and the systems of oppression that plague us. And, if we can't bring ourselves to talk about it, then it is doubtful that we'll do anything about it", she says.
Through her coaching, facilitation and consulting, she helps those who are committed to establishing an environment or culture where individuals can succeed, grow and thrive regardless of race, ethnicity, identity or gender. Whether at the beginning of their journey or in the midst of a full blown crisis, Carmen steps into the fire with you. She helps CEOs, boards of directors and teams, to find their way through sensitive conversations about racial and ethnic disparities and board diversity, for example, to bold and progressive action. In addition, she can often be found facilitating workshops on DEI, racial equity, unconscious bias and managing racial conflict in organizations. Clients appreciate how she manages these sensitive conversations with finesse and deep respect for the life experiences that all participants bring to the table. Consequently, Carmen has been honored to do this work not only with the Black and White but also, Asian, Asian American, Native American and Latino communities.
Her passion is integrating coaching, facilitation and training to call upon the giftedness and greatness in others who work in the nonprofit sector.
Specifically, her work is aimed at helping:
• Create an awareness, deepen their understanding, then moving to corrective action
• Organizations to fulfill their missions
• Organizations to deliver greater service to the community
• Organizations to raise more money
• Boards and staff to step into their power, calling and responsibility.
• Organizations to develop systems and processes, with built-in accountability that lead to success and sustainability.
Carmen is also the creator of Uncovering and Confronting Racism: Laying the Foundation for Transformative Change, a program designed to help organizations in their equity and inclusion work. Her work with CEOs, boards of directors and teams has earned her the reputation of peaceful gatekeeper and master facilitator.
Carmen is also a Standards for Excellence ® Institute licensed consultant. She has served as a member of the Ethics Committee at the Standards for Excellence Institute and is a professional coach certified by Coaching for Transformation (accredited by the International Coaching Federation).
Carmen is the former Executive Pastor of the historic Bright Hope Baptist Church in Philadelphia, Pennsylvania (formerly led by the late Congressman William H. Gray III). In that role, she shouldered both the executive and senior pastor responsibilities in the absence of a senior pastor. She is the first woman to lead the congregation in 107 years. She is also the former Executive Director of the National Black Media Coalition.
She attended University of Massachusetts at Boston majoring in Economics. She holds a Bachelors of Business Administration from Texas Southern University.
Carmen is currently the Director of Consulting at Maryland Nonprofits.
$i++ ?>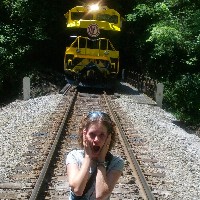 Olivia Harvey
Program Director and Options Counselor Coordinator for the Junction Center for Independent Living, Inc.
Olivia Harvey has dedicated her personal life and professional career to serving and inspiring others and helping them achieve their maximum potential and level of independence.
She began her career in health and human services immediately after graduating from the University of Virginia's College at Wise in 2003 with a Bachelor of Science degree in psychology. Known for her effective leadership and expertise in both aging and disability services, Olivia has held a number of positions, including counselor for troubled youth, community living specialist for persons with intellectual disabilities, options counselor coordinator and volunteer for the Area Agency on Aging, and most recently, program director and options counselor coordinator for the Junction Center for Independent Living, Inc. She is a Qualified Mental Health Professional, Qualified Mental Retardation Professional, Certified Community Resource Specialist -Aging/Disabilities, and has also received certification in care transition intervention. Highly sought after for her vast knowledge and research in local, state, and federal benefit programs, services, and resources, Olivia has been appointed to several boards and committees, including the Alliance of Information and Referral Systems (AIRS) Certification Commission, where she has served for four years. As part of this commission, Olivia helped formulate and write the standards and regulations for providing information and referral services to the aging and disability populations. She has also served on the Virginia Options Counseling Taskforce Team, the board of the Appalachian Community Action Agency, and in the Area on Aging Guardianship program.
Deeply passionate about inspiring and empowering others, Olivia has been heavily involved in Christian ministry for the last 15 years, serving people of all ages and from all backgrounds. She and her husband Jason are very active in their local church, where they both serve as youth leaders, Sunday school teachers, care team leaders, and lay ministers.
Olivia and her husband have been married for 16 years and make their home in Big Stone Gap, Virginia. They have one "fur baby," a cat named Buddy.
In her free time, Olivia enjoys reading, traveling, and any outdoors activity, including camping, hiking, fishing, and visiting amusement parks.
$i++ ?>
Nanette Relave
Senior Director
National Information and Referral Support Center, ADvancing States, Washington, District of Columbia
Nanette Relave serves as the Senior Director of the National Information and Referral Support Center administered by NASUAD. The I&R Support Center provides training, technical assistance, and information resources to build capacity and promote continuing development of aging and disability information and referral services nationwide. In this capacity, Ms. Relave provides technical assistance to aging and disability information and referral/assistance (I&R/A) agencies, provides I&R basic and AIRS certification training to I&R specialists, develops training materials to improve the quality of I&R/A services, supports agencies' efforts to develop I&R/A systems at the community and state levels, and coordinates workshops, intensives, and other events at NASUAD and partner conferences. Ms. Relave holds a Master of Social Work (MSW) degree from the Catholic University of America, and a Bachelor of Arts in Government from Georgetown University.Need Bio and Headshot
$i++ ?>
Damon Terzaghi
Senior Director at ADvancing States
Damon Terzaghi is a Senior Director at ADvancing States. In his current role, he is responsible for the Association's LTSS policy and providing assistance to regarding their programs serving older adults and people with disabilities. Prior to joining ADvancing States, Mr. Terzaghi worked on Medicaid policy in a variety of roles in private and state and federal government, where his areas of expertise included home and community-based services, behavioral health, eligibility, and managed care. Damon is passionate about improving LTSS policy because his tenure in Oregon included significant time in the community where he saw the impact of services on individuals' lives. Damon lives in Virginia with his wife, three kids, two cats, an extremely large guinea pig, and a poorly-behaved dog. He plays ice hockey with the energy and ability you would probably expect from a middle-aged father of three.
$i++ ?>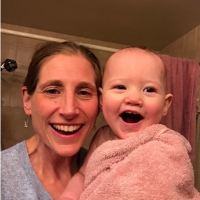 Sara Tribe Clark
Director
Eldercare Locator, National Association of Area Agencies on Aging (n4a), Washington, District of Columbia
Sara Tribe Clark is the Director of the Eldercare Locator within n4a. In this role, Sara oversees the operation of the Eldercare Locator Call Center, ensuring responsive connection of people to community resources. Sara has nearly 20 years of experience in the fields of aging and disability services. Before joining n4a she helped build the District of Columbia's Aging and Disability Resource Center; was Director of the National Information and Referral Support Center at ADvancing States; and spent 8+ years working within the aging and disability networks in Massachusetts. Sara's time outside of work is spent on the other end of the age spectrum with a 3-year-old son and 1-year-old daughter.
$i++ ?>
You must be logged in to post to the discussion
Key:
Complete
Next
Failed
Available
Locked