Online Community
Coffeehouse Conversations With Josh and Chiara Season 2 - The Housing Cliff
3.75 (4 votes)
Register

Gold/Silver/Individual - Free!
Subscriber - Free!
Washington DSHS - Free!
GTCUW - Free!
211PBTC - Free!
211Broward - Free!
211Brevard - Free!
Platinum/Canadian/Military - Free!
Non-Member - Free!
Grab a snack and a drink in your favorite mug, and join Josh and Chiara for a new series of conversations! This season we will focusing on the impending (and terrifying) "Housing Cliff" and what we can do to help our callers as the moratoriums end and housing for thousands upon thousand of Americans comes into question. We'll be checking in with experts in the field, covering the legal side of evictions, financial literacy. housing diversion programs and screening and processing applications for rent assistance. The series will end with a group Zoom call to process everything we've learned and support each other as we face this crisis after the crisis.
Register once and attend all 4 sessions! You can attend as part of the live studio audience or listen to the recording later at your own convenience

Chiara Cameron-Wood
AIRS Director, Training and Education
Chiara Cameron-Wood is graduated with an Associates Degree in Business, Bachelors in Psychology and a Masters in Human Services with a specialization in Social and Community Resources. She has served her community in several nonprofit roles including volunteer coordination with United Way of Northwest Ohio and Hannah's Socks before moving to Utah and becoming part of the 211 program there. She started as a lead and quickly moved up to become the Program Director and then the Managing Director of 211 Utah. She held that position for 5 years before moving into her current position with AIRS as the Director of Knowledge and Training. Chiara lives in Pleasant Grove, Utah with her husband Jeff, near to their 7 children and the stunning natural beauty of the Rocky Mountains and national forests. She enjoys travelling, writing, meditation, baking shows, musicals, shallow high school comedies, singing and playing the piano whenever she can.
$i++ ?>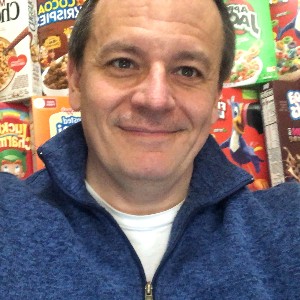 Joshua B. Pedersen
Director of Network Operations & Performance
United Way Worldwide, Arlington, Virginia
Joshua B. Pedersen has worked and volunteered in the non-profit industry for 24 years. He led the implementation of the 211 service throughout Utah, has served as Director of Services for the Utah Food Bank, as Vice President of United Way of Northern Utah, CEO of United Way of Frederick County, Maryland and as President of 211 Maryland. Today Joshua works as 211 Director of Network Operations & Performance for United Way Worldwide. Joshua has served on way too many boards but especially likes working on those boards that improve non-profit governance and provides funding to capable service organizations. Joshua has a bachelor's degree in Communication from Weber State University. In his spare time, he enjoys spending whatever time with his 3 children and baking.
$i++ ?>

Edward Perry
Vice President of Programs and Services at 211 Tampa Bay Cares
Edward began his journey in the health and human service field at 8 years old when he began volunteering at the Veterans Administration Hospitals throughout Miami-Dade, Fort Lauderdale, and West Palm Beach. Today, he works as the Vice President of Programs and Services at 211 Tampa Bay Cares located in Pinellas County, FL. He leads the 211 program staff daily in their work to improve the lives of Florida residents, the training department, and all data interoperability projects. For more than 12 years, he led the Homeless Management Information System (HMIS) project for Pinellas County. Edward is a member of the AIRS Standards Committee and an AIRS Site Reviewer. He also serves on and is a current Co-Chair of the National 211 US Steering Committee.
While in South Florida, he graduated from the New World School of the Arts High School and the University of Miami. After moving to Pinellas County, FL, he completed some post-graduate work towards an MBA in Technolgy Management at the University of Phoenix. Edward is a Certified Resource Specialist Database Curator (CRS-DC) through the Alliance of Information and Referral Systems (AIRS). Also, a Certified Call Center Manager through The Resource Center for Customer Service Professionals (RCCSP). Lastly, he has earned a certificate in Technology Leadership from the Nonprofit Technology Enterprise Network (NTEN) and a certificate in Introduction to Human Centered Design from Acumen+ and Ideo.org.
During his years of service, Edward has presented webinars and conferences for Community Action Partnership (CAP) Annual Conference, Florida Alliance of Information and Referral Systems (FLAIRS), Alliance of Information and Referral Systems (AIRS), and the National Human Services Data Consortium (NHSDC).

$i++ ?>

Melody Fowler
Financial Navigator at Rappahannock United Way
Melody Fowler has a Master's of Science in Family and Consumer Sciences specializing in Financial Planning and Counseling. She is the Financial Navigator for Rappahannock United Way and loves helping people with their finances. The two main ways she works with the community is through financial education classes/workshops and by providing financial coaching via one-on-one sessions. The four coaching topics usually covered in classes, workshops, and coaching sessions are: Credit Scores, Budgeting, Savings and Debt Reduction. Other topics may be requested, examples include: Financial Goal Setting and Learning the Difference Between Various Forms of Investments.
$i++ ?>

Noëlle Porter
Director of Government Affairs for the National Housing Law Project
Noëlle Porter is the Director of Government Affairs for the National Housing Law Project. She is responsible for managing relationships with Congress and the Administration, organizational policy priority development, and strategic advocacy planning and execution. And she works closely with all of NHLP's attorneys to monitor and influence federal legislation and regulations. Prior to joining NHLP, Noëlle managed congressional relations for the National Alliance to End Homelessness after beginning her career in health policy. While earning her Master of Public Health from the University of South Florida, Noëlle worked as a case manager for a homeless services provider in Tampa.
$i++ ?>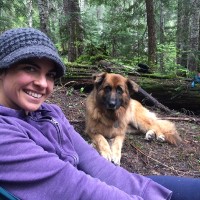 Emily Mirra
Senior Manager of Grantmaking and Capacity Building at Building Changes
Emily Mirra (she/her/hers) is a Senior Manager of Grantmaking and Capacity Building at Building Changes, a nonprofit based in Seattle, WA. Her work involves supporting key strategies that address inequities in the experiences of families and youth in the homeless system. She is also a certified ESL instructor and attended Vassar College in Poughkeepsie, NY.
$i++ ?>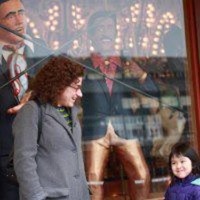 Stina McLamore
211 Housing Solutions Navigator
Stina McLamore (she/her/hers) is a Housing Solutions Navigator at South Sound 2-1-1 in Tacoma, WA. Besides working as an Information and Referral Specialist, Stina assists homeless families with children develop a housing solution. Stina loves all kinds of people, and speaks Spanish and Danish.
$i++ ?>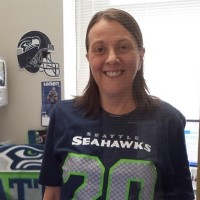 Penni Belcher
Director 211 at United Way of Pierce County
Penni Belcher (she/her/hers), South Sound 211 Director at United Way of Pierce County, began working in I&R in 2003, as part of the effort to bring 211 to Washington state. She has served in various roles at three AIRS accredited 211 centers, all part of the WA211 system. A proud member of the United Way team for the past 11 years, she's committed to lifting families out of poverty through innovative resource navigation.
$i++ ?>
Key:
Complete
Next
Failed
Available
Locked