Online Community
Confidence in Any Weather: Saying No and Managing Difficult Calls
4.67 (3 votes)
Register

Commercial Associate/Consultant Associate - Free!
Gold - Free!
Non-Member - $5
Platinum - Free!
Subscriber - Free!
211Brevard - Free!
211Broward - Free!
211MRCPL - Free!
211PBTC - Free!
Autism Speaks - Free!
AUW 211 - Free!
bc211 - Free!
Connect MatSu - Free!
DRCOG - Free!
DupageCo - Free!
Epilepsy Foundation - Free!
GTCUW - Free!
HFUW211 - Free!
Inland SoCal 211 - Free!
ITRC - Free!
Massachusetts Rehabilitation Commission - Free!
NC211 - Free!
Ontario 211 - Free!
UnitedWaySWPA - Free!
UWCalifornia - Free!
UWMidlands211 - Free!
VA 211 - Free!
Washington211 - Free!
Washington DSHS - Free!
Components visible upon registration.
Lacey Hanson
ADRC Program and Technical Specialist; Oregon Aging & Disability Resource Connection
Oregon Aging & Disability Resource Connection, Portland, Oregon
Lacey Hanson is System Subadministrator and I&R/Resource Program Lead for ADRC of Oregon, Portland. She started her I&R career with 211info of Oregon in 2009. She is frequent presenter at AIRS Conferences and the Affiliate Chair for Northwest AIRS. Being an I&R Specialist was the hardest job Lacey ever had and now she loves helping to train and support other I&R specialists so that they can be confident and impactful stewards to their communities.In her free time, Lacey is a metalsmith, making jewelry, knives and small sculpture. She loves 90s and independent hip hop music and all of her dreams are sleepovers.
$i++ ?>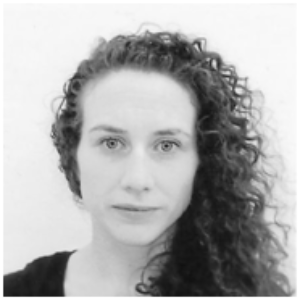 Ciara Doyle
Director of Contact Center
211info, Portland, Oregon
Ciara is the Director of Contact Center and Programs for 211info, which serves all of Oregon and 4 counties in Southwest Washington. She has worked with 211info for 7 years, and started out as a Community Information Specialist providing I&R to community members. She has both a Master's and a Bachelor's in Social Work. She is passionate about community organizing and systems change with a focus on equity. Prior to joining 211info in 2012, she worked in youth services and reproductive health organizations. Her interests include backpacking, travel, the internet, and Jack Russell Terrier rescue.
$i++ ?>