Online Community
Disaster Symposium - Stronger Together
(2 hour session)
NOTHING matter more in a disaster than relationships. And the relationships you lean on are built during "fair weather days". Trying to create relationships with other key players in your area or other I&R organizations during a disaster will never work. The second most important thing is taking the steps needed to prepare you and your team in every way to be ready to continue operations and respond. Even that can benefit from the lessons learned by others.
Welcome Chad Veeser, the Emergency Management Officer from Michigan 211 and some new friends from coast to coast who have learned from previous responses and strengthened their teams and their relationships locally and nationwide (Catherine Rea, Florida; Robin Pokojski - Oklahoma; Janna Shoe - Texas and Kinglsay Zelee - Hawaii).
Then we will spend some time with a FEMA rep and NVOAD rep who will tell us what we can expect from their organization during an actual repsonse and answer your questions!
Chad Veeser
Emergency Management Officer
Michigan 2-1-1, Traverse City, Michigan
Chad Veeser has been the Emergency Management Officer for Michigan 2-1-1 since October 2021, also supporting 2-1-1 in the State of Michigan in times of disaster as part of his work with the Michigan Community Service Commission since 2014. He has directed National Service teams and volunteer groups from around the nation during the extensive Southeast Michigan Flooding of 2014, helped with the management of water donations for the State of Michigan during the Flint Water Crisis and Recovery, and supported responses and recoveries through a dozen other weather and manmade disasters and emergencies. These events have led him to work with corporate and foundation leaders, local and regional government, Michigan VOAD, Michigan's Emergency Management and Homeland Security Division, and FEMA and other federal partners, along with previous roles as a volunteer and donations director and in foundation management, over the past 15+ years. Chad lives in Traverse City, is married to Catherine, with two sons - Nathan and Nolan, and enjoys hiking and kayaking in the beauty of Northern Michigan!
$i++ ?>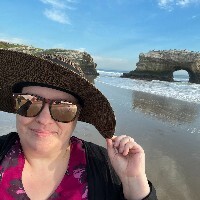 Chiara Cameron-Wood
AIRS Interim Executive Director
AIRS, Lehi, Utah
Chiara Cameron-Wood is graduated with an Associates Degree in Business, Bachelors in Psychology, and a Masters in Human Services with a specialization in Social and Community Resources. She has served her community in several nonprofit roles, including volunteer coordination with United Way of Northwest Ohio and Hannah's Socks, before moving to Utah and becoming part of the 211 program there. She started as a lead and quickly became the Program Director and then the Managing Director of 211 Utah. She held that position for 5 years before becoming a part of AIRS and now serves as the Executive Director. Chiara lives in Lehi, Utah, with her husband Jeff, near their 7 children and the stunning natural beauty of the Rocky Mountains and national forests. She enjoys traveling, writing, meditation, baking shows, musicals, shallow high school comedies, singing, and playing the piano whenever she can.
$i++ ?>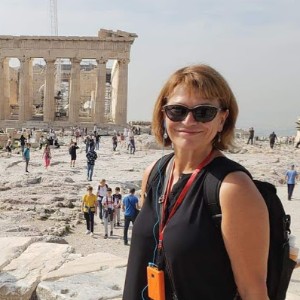 Catherine Rea
AIRS Policy Committee Chair/Vice President for 211
Heart of Florida United Way, Orlando, Florida
Catherine has served in various roles within government and nonprofit sectors, most recently as Heart of Florida United Way's Vice President for 211, and formally as CEO at Community Information and Referral Services (CIR) in Arizona, Director for Livingston County Human Services in Michigan, and as Legislative Aide in the Michigan House of Representatives. Catherine holds a Bachelor's Degree in Political Science from Eastern Michigan University and Masters' Degrees from Arizona State University in Public Administration and Nonprofit Administration. Catherine is the current President of the AIRS Board of Directors and Chairperson of the AIRS Public Policy Committee
$i++ ?>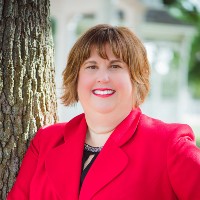 Janna Shoe, LBSW-IPR, CRS
Outreach & Disaster Coordinator
United Way of Greater Houston, Coastal Bend (Corpus Christi) Region, Texas
Janna Shoe is the Outreach & Disaster Coordinator for United Way of Greater Houston, 211 Texas/United Way HELPLINE, Coastal Bend Region. She has over 25 years experience in outreach and disaster response as an AIRS Certified Community Resource Specialist and AIRS Disaster Team Response Member In addition, Janna has served on the Texas Alliance of Information & Referral Systems (TAIRS) board as past president, AIRS Disaster Committee as co-chair and presented training topics at TAIRS/AIRS conferences. Her love of brochures and a local UW printed I&R directory brought her into the 211 Texas network. In her spare time, she enjoys reading historical fiction, 300 or below count puzzles, and occasional "pet therapy" with her rescue cat, Pumpkin if she's so inclined.
$i++ ?>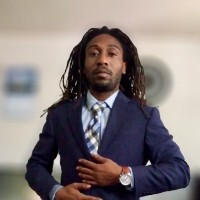 Kingslay Zelee
Program Manager
Aloha United Way, Honolulu, Hawaii
King Zelee works at Aloha United Way 211, and is a Program Manager with a CRS-D/C certification. Originally when he was hired, he handled contacts and still handles them when needed or to demonstrate. He graduated from the University of Minnesota-Twin Cities in a major he created himself - Leadership Studies, Sociology and youth Development and Research. During his time there, he also created a 4-year college retention program for the University YMCA for first-generation, low income, minority students. In his spare time he enjoys reading and doing more research on a variety of topics that interest him.
$i++ ?>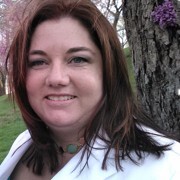 Robin Pokojski
Vice President of Community Partnerships
United Way of Greater St. Louis, St. Louis, Missouri
Robin Pokojski is the Vice President of Community Partnerships at United Way of Greater St. Louis and leads the 2-1-1 Navigation Center, St. Louis Regional Housing Helpline and the Intellectual and Developmental Disability (IDD) Helpline as well as various other projects and functions. In her 13 years of experience at United Way, she has filled many roles, from Resource Manager to Call Center Manager and Director to Director of Data and Project Management. She has achieved her Call Center Manager Certification through RCCSP and has earned both AIRS CRS and CRS-D certifications throughout her years. Robin has some garnered some experience presenting at both local and national conferences on topics such as Disaster Response, AIRS Taxonomy, 2-1-1 Partnerships and more. She is a graduate from Southern Illinois University with a BS in Psychology. In her spare time she plays copious amounts of video games recommended by her son and spends way too much time with her two dogs.
$i++ ?>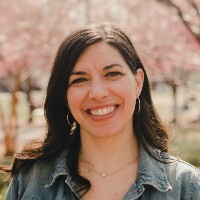 Katherine Boatwright
Director of Operations
National Voluntary Organizations Active in Disaster (VOAD), Brooklyn, New York
Katherine Boatwright is the Director of Operations for National Voluntary Organizations Active in Disaster (VOAD), a national association of over 150 members who specialize in the voluntary disaster response and recovery industry in the United States. As part of her role at National VOAD, Katherine provides strategic direction and ensures effective execution of all programs and operations across the organization. Ms. Boatwright is a non-profit management professional with extensive experience in disaster response, volunteer management, and partnership building. Ms. Boatwright holds a Master's degree in Nonprofit Management from New School University and a Bachelor's degree from the University of Florida. In her spare time, she enjoys cooking new recipes and exploring new neighborhoods in Brooklyn, where she resides with her husband and son.
$i++ ?>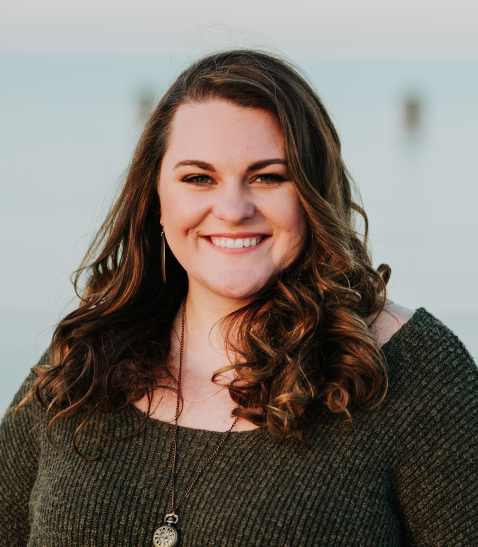 Jeannie Moran Gardner
Senior Individual Assistance Analyst
FEMA, Region V
Jeannie is the Senior Voluntary Agency Liaison and the Community Services Lead for FEMA Region V. During her time at Region V, Jeannie has focused on building capacity her states, leveraging opportunities for her voluntary agencies through other federal agency support and philanthropic organizations. She deployed to multiple incidents including the Flint Water Crisis, Hurricane Maria – Puerto Rico, and many floods. Prior to being the VAL, Jeannie spearheaded FEMA HQ's initiatives related to youth preparedness across the nation, including the establishment of FEMA's Youth Preparedness Council and the release of the National Strategy on Youth Preparedness. Prior to FEMA, Jeannie was the Director of the District of Columbia Mayor's Office on Volunteerism where she oversaw the implementation and sustainment of disaster training programs for citizens of the Nation's capital and coordinated all efforts around the Volunteer & Donations Management Support Function built within the District Response Plan. Jeannie holds a Master of Science degree in Homeland Security.
$i++ ?>
Key:
Complete
Next
Failed
Available
Locked