Online Community
Group Meditation
Product not yet rated
Register

Canadian - $5
Commercial Associate/Consultant Associate - $5
Gold - $5
Individual - $5
Military - $5
Non-Member - $10
Platinum - $5
Silver - $5
Subscriber - Free!
211Brevard - Free!
211Broward - Free!
211MRCPL - Free!
211PBTC - Free!
Atlanta211 - Free!
Autism Speaks - Free!
AUW 211 - Free!
bc211 - Free!
Cleveland211 - Free!
Connect MatSu - Free!
DRCOG - Free!
DupageCo - Free!
Epilepsy Foundation - Free!
GTCUW - Free!
HFUW211 - Free!
Inland SoCal 211 - Free!
ITRC - Free!
Massachusetts Rehabilitation Commission - Free!
NC211 - Free!
Ontario 211 - Free!
UnitedWaySWPA - Free!
UWCalifornia - Free!
UWMidlands211 - Free!
VA 211 - Free!
Washington211 - Free!
Washington DSHS - Free!
Wyoming211 - Free!
Join in a group meditation to set intention and focus your day!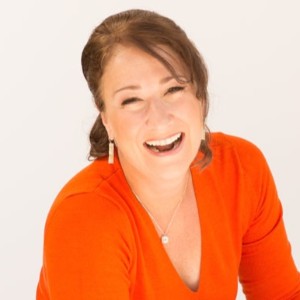 Kathy Gruver
KathyGruver.com
KathyGruver.com, Santa Barbara, California
Kathy Gruver is an award-winning author, professional speaker, and coach with over 30 years of experience in mind/body medicine and human behavior. An entertainer and educator imbuing all of her programs with practicality and passion.
With a West Coast mentality and an East Coast delivery her humorous, down to earth and engaging style has captivated hundreds of audiences on four continents, three cruise ships and a handful of islands. It's been her true honor to have delivered two TEDx talks.
Kathy has written eight books which have garnered 12 awards, hosted a TV series based on her first book, developed a stress reduction program for the US military, and cohosts the Fire and Earth Podcast. She has penned countless articles and appears regularly as a guest on radio, TV and in print media. She recently appeared on the Dr. Phil Show. She has earned her PhD in natural health and has studied mind-body medicine at the famed Benson Henry Institute for Mind-Body Medicine at Harvard. Kathy currently lives in Santa Barbara, California with her boyfriend, her guinea pig Listo and her cat Aleister. For fun and stress relief Kathy does flying trapeze and plays dungeons and dragons.
$i++ ?>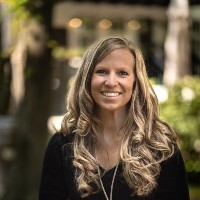 Emily Szajda
Instructor
Office Meet Yoga, Chicago, Illinois
Emily Szajda, yoga/meditation instructor published author, professional speaker, chef, and sports nutritionist left "Corporate America" and jumped into the abyss of the unknown when she moved abroad to Belgium in 2013. Seizing opportunities, taking the risk unveiled new and profound life experiences that have shaped her teachings and educational programs. Emily provides training and lectures across the United States, The United Kingdom, and Europe.
$i++ ?>
Key:
Complete
Next
Failed
Available
Locked
Select the "View On-Demand Recording" button to begin.
Select the "View On-Demand Recording" button to begin.