Online Community
Keynote Kathy Gruver: Build Resilience and Shift Mindset
4.89 (66 votes)
Register

Canadian - Free!
Commercial Associate/Consultant Associate - Free!
Iowa211 - Free!
Arkansas211 - Free!
Chicago211 - Free!
Gold - Free!
Individual - Free!
Military - Free!
Non-Member - $5
Platinum - Free!
Silver - Free!
Subscriber - Free!
211Brevard - Free!
211Broward - Free!
211MRCPL - Free!
211PBTC - Free!
Atlanta211 - Free!
AUW 211 - Free!
bc211 - Free!
Cleveland211 - Free!
Connect MatSu - Free!
DRCOG - Free!
DupageCo - Free!
Epilepsy Foundation - Free!
GTCUW - Free!
HFUW211 - Free!
Inland SoCal 211 - Free!
Massachusetts Rehabilitation Commission - Free!
Michigan 211 - Free!
NC211 - Free!
Ontario 211 - Free!
UnitedWaySWPA - Free!
UWCalifornia - Free!
UWMidlands211 - Free!
VA 211 - Free!
Washington211 - Free!
Washington DSHS - Free!
Wyoming211 - Free!
Dr. Kathy Gruver will speak to us about how being positive can improve health outcomes, increase productivity, and enhance life satisfaction. She will focus on the following objectives:

Learn to live life to its fullest and 'go for it'
Examine the role of perception and focus in our interpretation of events
Reframe the stories of your life for more resilience, happiness, and satisfaction
Make changes in your viewpoint to see the positive in any situation
Discover how to find the choices available to you every time
Experience affirmations, visualization, and mindfulness and how they make all the difference in how we view our world
Look at the role of gratitude in changing focus
Practice cognitive restructuring, which gives us options in how we focus our view
Dr. Gruver will end our opening session with a 15 minute Q&A for those who wish to stick around for a few extra minutes. (Read more about Kathy on the PRESENTER tab!)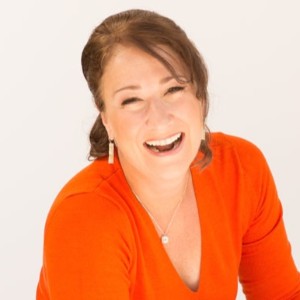 Kathy Gruver
KathyGruver.com
KathyGruver.com, Santa Barbara, California
Kathy Gruver is an award-winning author, professional speaker, and coach with over 30 years of experience in mind/body medicine and human behavior. An entertainer and educator imbuing all of her programs with practicality and passion.
With a West Coast mentality and an East Coast delivery her humorous, down to earth and engaging style has captivated hundreds of audiences on four continents, three cruise ships and a handful of islands. It's been her true honor to have delivered two TEDx talks.
Kathy has written eight books which have garnered 12 awards, hosted a TV series based on her first book, developed a stress reduction program for the US military, and cohosts the Fire and Earth Podcast. She has penned countless articles and appears regularly as a guest on radio, TV and in print media. She recently appeared on the Dr. Phil Show. She has earned her PhD in natural health and has studied mind-body medicine at the famed Benson Henry Institute for Mind-Body Medicine at Harvard. Kathy currently lives in Santa Barbara, California with her boyfriend, her guinea pig Listo and her cat Aleister. For fun and stress relief Kathy does flying trapeze and plays dungeons and dragons.
$i++ ?>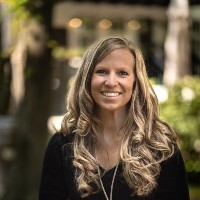 Emily Szajda
Instructor
Office Meet Yoga, Chicago, Illinois
Emily Szajda, yoga/meditation instructor published author, professional speaker, chef, and sports nutritionist left "Corporate America" and jumped into the abyss of the unknown when she moved abroad to Belgium in 2013. Seizing opportunities, taking the risk unveiled new and profound life experiences that have shaped her teachings and educational programs. Emily provides training and lectures across the United States, The United Kingdom, and Europe.
$i++ ?>
Key:
Complete
Next
Failed
Available
Locked
Keynote Session: Build Resilience and Shift Mindset
Select the "View On-Demand Recording" button to begin. | 105 minutes
Select the "View On-Demand Recording" button to begin. | 105 minutes
(1 hour and 45 minutes session) This session is a "must-attend" as we start the conference experience off with a bang! We will begin with a fun ice breaker, followed by a tour of the "venue". (AIRS staff will be on hand to answer questions!) Following this intro, we will enjoy our first "mini-class" as we participate together in a calming and intention-setting guided meditation. When you're stuck in your head, it can be hard to focus, listen, and absorb new information (like at an online meeting!). This grounding meditation will bring you back into your body, starting with a body scan and finishing with a technique you can use to ground at any time you need it during your meeting. Just a few minutes is all it takes - join us and see the benefits for yourself. Following the kick-off activities, we will spend an hour with conference favorite, Dr. Kathy Gruver, who will speak to us about how being positive can improve health outcomes, increase productivity, and enhance life satisfaction. Dr. Gruver will end our opening session with a 15-minute Q&A for those who wish to stick around for a few extra minutes. (Read more about Kathy on the PRESENTER tab!)
Certificate of Completion
1.50 Hour(s) of Professional Development credits | Certificate available
1.50 Hour(s) of Professional Development credits | Certificate available