Online Community
Keynote Speaker Sonya Ware - Diversity, Equity and Inclusion At the Personal And Organizational Level
Register

Canadian - Free!
Commercial Associate/Consultant Associate - Free!
Iowa211 - Free!
Gold - Free!
Individual - Free!
Military - Free!
Non-Member - $5
Platinum - Free!
Silver - Free!
Subscriber - Free!
211Brevard - Free!
211Broward - Free!
211MRCPL - Free!
211PBTC - Free!
Atlanta211 - Free!
AUW 211 - Free!
bc211 - Free!
Cleveland211 - Free!
Connect MatSu - Free!
DRCOG - Free!
DupageCo - Free!
Epilepsy Foundation - Free!
GTCUW - Free!
HFUW211 - Free!
Inland SoCal 211 - Free!
Massachusetts Rehabilitation Commission - Free!
Michigan 211 - Free!
NC211 - Free!
Ontario 211 - Free!
UnitedWaySWPA - Free!
UWCalifornia - Free!
UWMidlands211 - Free!
VA 211 - Free!
Washington211 - Free!
Washington DSHS - Free!
Wyoming211 - Free!
Components visible upon registration.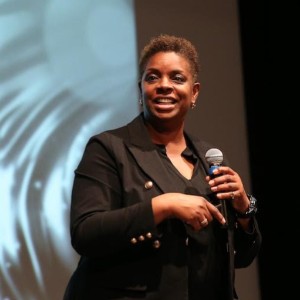 Sonya Ware
Blue Beagle Consulting, Houston, Texas
An executive coach and diversity strategist, Ms. Ware works with high-performing clients in non-profit, health care, education, and energy. Committed to helping leaders change what they do, not who they are. Grounded in years of practical experience, business acumen and technology operations, Ms. Ware's transferrable leadership experiences support her in co-creating winning workplace strategies. Her experiences and current endeavors as a diversity champion and strategist, allow for collaborations that call people into the diversity journey. Ms. Ware's credentials include more than 10 years of advising and coaching business leaders, as many years as a senior leader, diversity champion and multiple recipient of Shell CIO's Right Work Environment award. She earned a BBA from the University of Houston in Entrepreneurship, a Master of Liberal Arts, a Professional Certified Coach (PCC) credential from the International Coach Federation, Executive Leadership Certificate from Cornell University, and an edX Inclusive Leadership Certificate.
$i++ ?>