Online Community
A Modern 211 for the Modern United Way
Product not yet rated
Register

Commercial Associate/Consultant Associate - Free!
Gold - Free!
Non-Member - $5
Platinum - Free!
Subscriber - Free!
211Brevard - Free!
211Broward - Free!
211MRCPL - Free!
211PBTC - Free!
Autism Speaks - Free!
AUW 211 - Free!
bc211 - Free!
Connect MatSu - Free!
DRCOG - Free!
DupageCo - Free!
Epilepsy Foundation - Free!
GTCUW - Free!
HFUW211 - Free!
Inland SoCal 211 - Free!
ITRC - Free!
Massachusetts Rehabilitation Commission - Free!
NC211 - Free!
Ontario 211 - Free!
UnitedWaySWPA - Free!
UWCalifornia - Free!
UWMidlands211 - Free!
VA 211 - Free!
Washington211 - Free!
Washington DSHS - Free!
Components visible upon registration.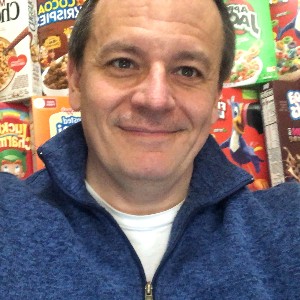 Joshua B. Pedersen
Director of Network Operations & Performance
United Way Worldwide, Arlington, Virginia
Joshua B. Pedersen has worked and volunteered in the non-profit industry for 24 years. He led the implementation of the 211 service throughout Utah, has served as Director of Services for the Utah Food Bank, as Vice President of United Way of Northern Utah, CEO of United Way of Frederick County, Maryland and as President of 211 Maryland. Today Joshua works as 211 Director of Network Operations & Performance for United Way Worldwide. Joshua has served on way too many boards but especially likes working on those boards that improve non-profit governance and provides funding to capable service organizations. Joshua has a bachelor's degree in Communication from Weber State University. In his spare time, he enjoys spending whatever time with his 3 children and baking.
$i++ ?>