Online Community
AIRS Forum MSD - Coaching
4 (1 vote)
Register

Gold - Free!
211MRCPL - Free!
DupageCo - Free!
Subscriber - Free!
Washington DSHS - Free!
GTCUW - Free!
211PBTC - Free!
211Broward - Free!
211Brevard - Free!
Platinum - Free!
Put simply, coaching is a process that aims to improve performance and focuses on the 'here and now' rather than on the distant past or future.
While there are many different models of coaching, here we are not considering the 'coach as expert' but, instead, the coach as a facilitator of learning.
Read more at: https://www.skillsyouneed.com/learn/coaching.html
Join a panel of experienced leaders to have a discussion about coaching versus, teaching, counselling or even mentoring.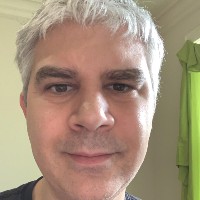 Michael Santangelo
NYC Well, New York, New York
Mike Santangelo is the resource manager for NYC Well, New York City's mental health hotline. Mike has a BA in psychology from Boston University and an MSED in mental health counseling from the University of Miami. He is the first resource staff that the hotline has ever had. The first annual update was a massive undertaking, spanning 2 years and 4,000 phone calls. Mike is passionate about helping people grow and has contributed greatly to NYC Well's training department through training sessions, role playing, and homework grading. In his spare time, Mike engages in community activism and is an avid fan (and former performer) of extreme metal music.
$i++ ?>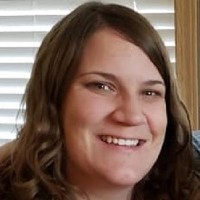 Cara Kangas
Director of Partnerships
211info
Cara Kangas (she/her) is the Director of Partnerships with 211info, based in Portland, Oregon. She has previously filled roles in the Contact Center, as a Community Engagement Manager, and is a certified Community Resource Specialist Database Curator. She has also completed various FEMA trainings, including Public Information Officer courses, worked as a housing case manager, and studied Women Studies at the University of Washington (Go Huskies!). Cara is passionate about this work as she loves to help others figure out what makes them better leaders. Cara enjoys spending time with her two young kiddos and spouse, crafting, sending snail mail, and baking.
$i++ ?>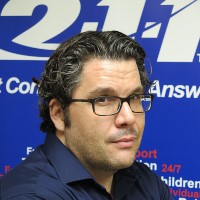 Francisco Isaza
Chief Operations Officer
211 Broward
Francisco Isaza is the Chief Operations Officer for 2-1-1 Broward in Oakland Park, FL a blended information & referral and crisis center. He attended Nova Southeastern University, where he obtained a master's degree in Leadership. He has been in the 211 field for 20 years, starting as a Community Resource Specialist. He is a certified Community Resource and Crisis Intervention Specialist. Francisco is passionate about ensuring 211 offers extraordinary services to our communities. Continuously looking for ways to challenge the process. Also, finding ways to develop our future 211 leaders who will drive the innovation in the 211 industry. In his spare time (wait, does he have that), he is addicted to finding new music to make him move and enjoy the white space in his mind.
$i++ ?>
Jennifer Cabral
211 Senior Information Specialist
Utah 211, Salt Lake City, Utah
My name is Jennifer Cabral I was born and raised in the Dominican Republic and have been living in the state of Utah since 2013.
I am a mother; entrepreneur and I am also a certified life coach, but the most important thing is that I love helping and serving people. Since my early years I have dreamt of doing something that could change the world, and have a positive influence in people's lives, this led me to get a degree in education while still living in the Dominican Republic. I worked as a teacher for about 5 years before I moved to Utah and it was one of the most rewarding experiences I have ever had.
For the past 4 years I have been serving and working at Utah 211. I served as an AmeriCorps volunteer for the first 2 years and after my second term I decided to stay working at 211 as one of their information specialists, helping Utahans connect to resources available in their community to meet their basic needs. I am now the senior information specialists at Utah 211, some of my responsibilities include making sure that we provide great service to our callers though the process of quality monitoring, I also provide coaching and training to new staff and the operations team to help them improve in their abilities and teach them the process of providing the best care possible to our callers.
I am very passionate about the work that I do, I truly love helping and serving others, and I believe that by serving others we can change lives, and by changing one life at a time we are also changing the world, and this brings satisfaction and happiness to our souls in a way that nothing else can.
$i++ ?>
Key:
Complete
Next
Failed
Available
Locked
AIRS Forum MSD - Coaching
02/02/2021 at 1:00 PM (EST) | 60 minutes
02/02/2021 at 1:00 PM (EST) | 60 minutes