Online Community
211 National Steering Committee - 211 Going Viral! Big Ideas for Awareness
5 (2 votes)
Register

Canadian - Free!
Commercial Associate/Consultant Associate - Free!
Gold - Free!
Individual - Free!
Military - Free!
Non-Member - Free!
Platinum - Free!
Silver - Free!
Subscriber - Free!
211Brevard - Free!
211Broward - Free!
211MRCPL - Free!
211PBTC - Free!
Atlanta211 - Free!
Autism Speaks - Free!
AUW 211 - Free!
bc211 - Free!
Cleveland211 - Free!
Connect MatSu - Free!
DRCOG - Free!
DupageCo - Free!
Epilepsy Foundation - Free!
GTCUW - Free!
HFUW211 - Free!
Inland SoCal 211 - Free!
ITRC - Free!
Massachusetts Rehabilitation Commission - Free!
Michigan 211 - Free!
NC211 - Free!
Ontario 211 - Free!
UnitedWaySWPA - Free!
UWCalifornia - Free!
UWMidlands211 - Free!
VA 211 - Free!
Washington211 - Free!
Washington DSHS - Free!
Wyoming211 - Free!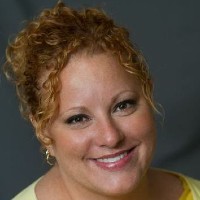 Sarah Kile
Executive Director
211 Northeast Michigan
Sarah Kile is the Executive Director at 211 Northeast Michigan where she proudly serves over 1 Million people in 23 counties. She is a graduate of Central Michigan University and the Community Coalition Leadership program through The Robert Wood Johnson Foundation.
Sarah has spent over a dozen years as a veteran of public health education and activism. She has worked to prevent teen pregnancy, reduce substance abuse and in community health planning.
Sarah has sat on many community boards and is currently a Councilperson for The City of Gladwin, and sits on the Board of Education for the Clare-Gladwin RESD. One of her favorite boards includes Mid Michigan Big Brothers Big Sisters where she also gets to volunteer as a "Big Sister."
$i++ ?>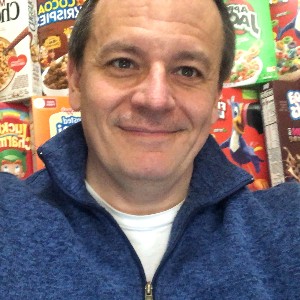 Joshua B. Pedersen
Director of Network Operations & Performance
United Way Worldwide, Arlington, Virginia
Joshua B. Pedersen has worked and volunteered in the non-profit industry for 24 years. He led the implementation of the 211 service throughout Utah, has served as Director of Services for the Utah Food Bank, as Vice President of United Way of Northern Utah, CEO of United Way of Frederick County, Maryland and as President of 211 Maryland. Today Joshua works as 211 Director of Network Operations & Performance for United Way Worldwide. Joshua has served on way too many boards but especially likes working on those boards that improve non-profit governance and provides funding to capable service organizations. Joshua has a bachelor's degree in Communication from Weber State University. In his spare time, he enjoys spending whatever time with his 3 children and baking.
$i++ ?>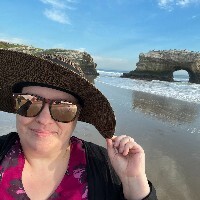 Chiara Cameron-Wood
AIRS Interim Executive Director
AIRS, Lehi, Utah
Chiara Cameron-Wood is graduated with an Associates Degree in Business, Bachelors in Psychology and a Masters in Human Services with a specialization in Social and Community Resources. She has served her community in several nonprofit roles including volunteer coordination with United Way of Northwest Ohio and Hannah's Socks before moving to Utah and becoming part of the 211 program there. She started as a lead and quickly moved up to become the Program Director and then the Managing Director of 211 Utah. She held that position for 5 years before moving into her current position with AIRS as the Director of Knowledge and Training. Chiara lives in Pleasant Grove, Utah with her husband Jeff, near to their 7 children and the stunning natural beauty of the Rocky Mountains and national forests. She enjoys travelling, writing, meditation, baking shows, musicals, shallow high school comedies, singing and playing the piano whenever she can.
$i++ ?>
Key:
Complete
Next
Failed
Available
Locked
CLICK HERE TO JOIN: 211 Going Viral! Big Ideas for Awareness
05/05/2022 at 2:10 PM (EDT) | 45 minutes
05/05/2022 at 2:10 PM (EDT) | 45 minutes
Join us as we feature 211 Broward's journey working with Alexander Star in creating "Just One Firefly (211 Anthem)"