Online Community
211 National Steering Committee - Accreditation - Why Make the Journey?
5 (1 vote)
Register

Canadian - Free!
Commercial Associate/Consultant Associate - Free!
Gold - Free!
Individual - Free!
Military - Free!
Non-Member - Free!
Platinum - Free!
Silver - Free!
Subscriber - Free!
211Brevard - Free!
211Broward - Free!
211MRCPL - Free!
211PBTC - Free!
Atlanta211 - Free!
Autism Speaks - Free!
AUW 211 - Free!
bc211 - Free!
Cleveland211 - Free!
Connect MatSu - Free!
DRCOG - Free!
DupageCo - Free!
Epilepsy Foundation - Free!
GTCUW - Free!
HFUW211 - Free!
Inland SoCal 211 - Free!
ITRC - Free!
Massachusetts Rehabilitation Commission - Free!
NC211 - Free!
Ontario 211 - Free!
UnitedWaySWPA - Free!
UWCalifornia - Free!
UWMidlands211 - Free!
VA 211 - Free!
Washington211 - Free!
Washington DSHS - Free!
Wyoming211 - Free!
Come join a panel of those who have already made the journey to help evaluate the following; team readiness, values to partners and funders and whether or not the process improves your overall services.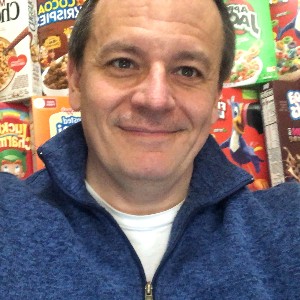 Joshua B. Pedersen
Director of Network Operations & Performance
United Way Worldwide, Arlington, Virginia
Joshua B. Pedersen has worked and volunteered in the non-profit industry for 24 years. He led the implementation of the 211 service throughout Utah, has served as Director of Services for the Utah Food Bank, as Vice President of United Way of Northern Utah, CEO of United Way of Frederick County, Maryland and as President of 211 Maryland. Today Joshua works as 211 Director of Network Operations & Performance for United Way Worldwide. Joshua has served on way too many boards but especially likes working on those boards that improve non-profit governance and provides funding to capable service organizations. Joshua has a bachelor's degree in Communication from Weber State University. In his spare time, he enjoys spending whatever time with his 3 children and baking.
$i++ ?>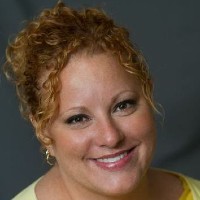 Sarah Kile
Executive Director
211 Northeast Michigan
Sarah Kile is the Executive Director at 211 Northeast Michigan where she proudly serves over 1 Million people in 23 counties. She is a graduate of Central Michigan University and the Community Coalition Leadership program through The Robert Wood Johnson Foundation.
Sarah has spent over a dozen years as a veteran of public health education and activism. She has worked to prevent teen pregnancy, reduce substance abuse and in community health planning.
Sarah has sat on many community boards and is currently a Councilperson for The City of Gladwin, and sits on the Board of Education for the Clare-Gladwin RESD. One of her favorite boards includes Mid Michigan Big Brothers Big Sisters where she also gets to volunteer as a "Big Sister."
$i++ ?>

Jennie Pollak
Deputy Executive Director of Michigan 2-1-1
Jennie Pollak is the Deputy Executive Director of Michigan 2-1-1, supporting the statewide 2-1-1 network, facilitating implementation of partnerships, contracts, projects, etc. having worked in the field of Information and Referral for 13 years, working in many roles within 2-1-1. In addition she serves in several capacities on the MI-AIRS Board, and is the Chair of the Accreditation Commission. Jennie holds a Master's degree in Social Work, with a focus in Organization and Community Leadership.
$i++ ?>
Molly Black
Trainer and Coach
United Way of Greater Cleveland
Molly Black is a trainer and coach at United Way of Greater Cleveland. She is an Information and Referral professional with 21+ years of experience working at two AIRS Accredited agencies. Molly has held roles including direct service, supervision, special project management and played a key role with 2-1-1 Helplink's AIRS reaccreditation. Notable achievements in that role include creating a detailed 120 hour training curriculum, and adapting training curriculum to better meet the needs of blind and visually impaired staff.
$i++ ?>
Key:
Complete
Next
Failed
Available
Locked
CLICK HERE TO JOIN - 211 National Steering Committee - All About AIRS Accreditation
07/01/2021 at 2:00 PM (EDT) | 60 minutes
07/01/2021 at 2:00 PM (EDT) | 60 minutes