Online Community
AIRS Forum DC - Disaster Database Work
4.25 (4 votes)
Register

Gold - Free!
211MRCPL - Free!
DupageCo - Free!
Subscriber - Free!
Washington DSHS - Free!
GTCUW - Free!
211PBTC - Free!
211Broward - Free!
211Brevard - Free!
Platinum - Free!
"We learn from each other. We learn from others' mistakes, from their experience, their wisdom. It makes it easier for us to come to better decisions in our own lives."
Adrian Grenier
"Forum Style" AIRS Webinars are a place where people who fill like roles in I&R can come together to commiserate, support and share wisdom from those common experiences.
This forum is for those who are working as database curators and will focus on the issues deemed most urgent and important by the participants via a pre-event survey.

Mike Santangelo
Resource Manager at NYC Well
Mike Santangelo is the Resource Manager for NYC Well in New York City. He graduated with a BA in psychology from Boston University and an MSED in mental health counseling from the University of Miami. He has been with NYC Well for over 10 years, filling various roles including crisis counselor, mobile crisis referral counselor, peer support specialist, and resource manager. He is passionate about connecting people in the community with valuable resources. Mike used to be a vocalist in a death metal band that had a record deal. There is a poem written about him in a published book.
$i++ ?>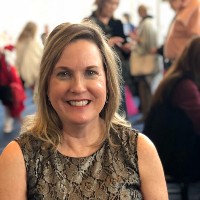 Dianne Long
Community Resource Manager of 211 Texas/United Way Helpline
Dianne is the Community Resource Manager for the Gulf Coast, North Central/Fort Worth and the Coastal Bend databases at 211 Texas/United Way of Greater Houston. She joined the Houston group in 2017, just after Hurricane Harvey hit the area. She answers calls from help-seekers and supported the development of a training manual for the resource team. Dianne is a Licensed Master Social Worker as well as a CRS and CRS-DC. She has worked for non-profits and medical service organizations for over 30 years in the Houston area. Throughout her career, the 211 Resource Database has been used to help clients/patients access needed services. This is her opportunity to make a difference that will help a larger group of people in need. Dianne enjoys walking outside anywhere, fostering cats or dogs and travelling.
$i++ ?>
Key:
Complete
Next
Failed
Available
Locked
AIRS Forum for Database Curators
07/15/2020 at 2:00 PM (EDT) | 60 minutes
07/15/2020 at 2:00 PM (EDT) | 60 minutes